Monthly Archives:
August 2017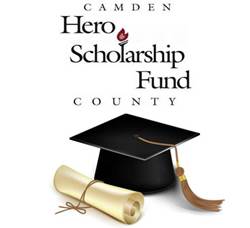 The Camden County Hero Scholarship Fund is hosting its 25th annual golf outing on Tuesday, Sept. 19 at the Pennsauken Country Club, 3800 Haddonfield Rd. The $125 entrance fee includes lunch, green fees, golf cart, refreshments on the course, dinner, and prizes (longest drive and closest to the pin).
Registration opens at 11:30 a.m. Lunch is served at noon. A shotgun start begins at 1:00 p.m., with dinner and prizes to follow.
Sponsor opportunities are still available. For more information, call Dawn at (856) 768-9656 or e-mail dawn@camdencountyhero.com.
The Camden County Hero Scholarship Fund is a non-profit organization that provides financial and educational assistance to the families of Camden County's police, fire and EMS personnel killed, or totally and permanently disabled in the line of duty. It is their policy to offer an immediate financial gift to the family within 48 hours of an incident, and once any surviving children reach college age, the Hero Scholarship program allows for them to attend any school of their choice and they will pay up to the highest New Jersey state tuition at their time of enrollment.
For more information on the Fund, or to see how you can help them to keep their promises to the children of our heroes, visit www.camdencountyhero.com.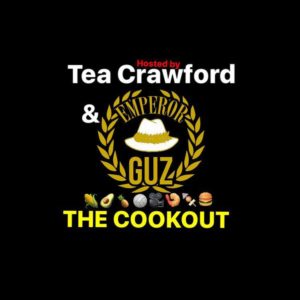 Vegan Cookout Part Three begins at noon on Sunday, Aug. 20 at Meadowbrook Park, across the street from Benjamin Franklin Elementary. Come out to celebrate life in the best way possible through art, play, and community. Featuring vendors, live music, and more. Free to the public. Attendees are encouraged to bring a dish to share (preferably vegan), blankets, art supplies, balls, etc. For details, find "Veggie Q Pt 3" on Facebook.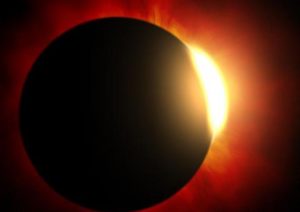 There's a big solar eclipse occurring next week on Monday, Aug. 21. North America has a front row seat to this celestial event, with communities all across the country holding special viewing parties and related celebrations.
So how is Pennsauken celebrating the upcoming solar eclipse? Let us know by e-mailing aap@twp.pennsauken.nj.us or submitting your event using our easy online form.
Remember, after Monday, Aug. 21, the the next total solar eclipse visible from North America will be April 8, 2024.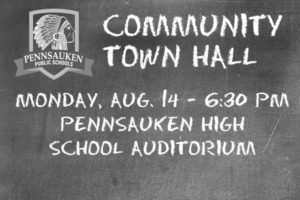 The Pennsauken School District is holding a Community Town Hall this evening, Monday, Aug. 14, 6:30 p.m., at the Pennsauken High School Auditorium, 800 Hylton Rd.
Members of the community are invited to learn about new academic course offerings and activities; meet the teachers for the high school's new career technical education classes; have questions answered about dual-credit courses; and learn how the Pennsauken School District is preparing students for the future.
For more information, call (856) 662-8505.
By Ellyn McMullin, Friends of the Pennsauken Free Public Library
Looking to get out for a fun summer activity? Maybe a visit to a local museum, arboretum, nature center, wildlife refuge, historical site or the Battleship New Jersey is the ticket, except that the ticket is FREE through the Museum Pass Program! Sponsored by the Friends of the Pennsauken Library, patrons can use their library membership card to borrow a Museum Pass at the circulation desk and then go, taking along friends and family free of charge.