Monthly Archives:
August 2017
Labor leaders, public officials and members of the local community will gather in Pennsauken on Friday, Sept. 1 to celebrate workers across our country at the annual AFL-CIO wreath-laying ceremony. This annual event has been held for over 120 years at the Peter J. McGuire Memorial, located at Arlington Cemetery, 1620 Cove Rd., Pennsauken, where the labor leader and "Father of Labor Day" is interred. The ceremony begins at 11:00 a.m.
McGuire is known for championing important labor causes that are considered commonplace today, such as the 40-hour work week, days off on the weekend, and child labor laws. His most famous achievement, remains an idea he proposed in May 1882, at the New York Central Labor Union, for a day to be set aside to celebrate the American worker and to celebrate the achievements of the labor movement. In New York that September, the first Labor Day parade and celebration was held. In 1894, President Grover Cleveland signed the law declaring Labor Day as a national holiday.
The current memorial in Pennsauken was sponsored and built by the United Brotherhood of Carpenters and Joiners and dedicated in 1952. In 2016, officials and VIPs were on hand to dedicate a new "welcome wall" to help mark the location of the Peter J. McGuire Memorial.
For more information about Peter J. McGuire and his accomplishments, be sure to read the 2015 article written by Robert Fisher-Hughes, AAP columnist and amateur historian, which can be found here.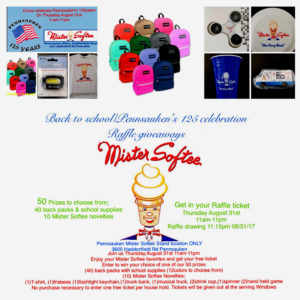 On Thursday, Aug. 31, Mister Softee of Pennsauken is giving away 40 back packs with school supplies, as well as variety of other prizes during a special back to school/Pennsauken 125th anniversary celebration.
From 11:00 a.m. to 11:00 p.m. free raffle tickets will be given out from the windows of the Pennsauken store, located at 3605 Haddonfield Rd. The drawing will be held Thursday evening at 11:15 p.m. Giveaways include back packs with school supplies and a variety of Mister Softee novelties.
No purchase is necessary to enter. One free ticket is given out per household.
For more information, call (856) 662-3787.
Serenity Christian Worship Center in Pennsauken is sponsoring a Community Health Fair and Free Back-To-School Backpack Giveaway on Saturday, Aug. 26, noon to 4:00 p.m. at East Pennsauken Park, located at Orchard Ave. and Haddonfield Rd., right across the street from the church.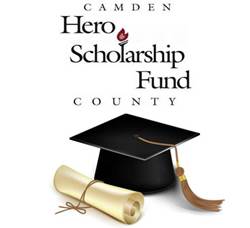 The Camden County Hero Scholarship Fund is hosting its 25th annual golf outing on Tuesday, Sept. 19 at the Pennsauken Country Club, 3800 Haddonfield Rd. The $125 entrance fee includes lunch, green fees, golf cart, refreshments on the course, dinner, and prizes (longest drive and closest to the pin).
Registration opens at 11:30 a.m. Lunch is served at noon. A shotgun start begins at 1:00 p.m., with dinner and prizes to follow.
Sponsor opportunities are still available. For more information, call Dawn at (856) 768-9656 or e-mail dawn@camdencountyhero.com.
The Camden County Hero Scholarship Fund is a non-profit organization that provides financial and educational assistance to the families of Camden County's police, fire and EMS personnel killed, or totally and permanently disabled in the line of duty. It is their policy to offer an immediate financial gift to the family within 48 hours of an incident, and once any surviving children reach college age, the Hero Scholarship program allows for them to attend any school of their choice and they will pay up to the highest New Jersey state tuition at their time of enrollment.
For more information on the Fund, or to see how you can help them to keep their promises to the children of our heroes, visit www.camdencountyhero.com.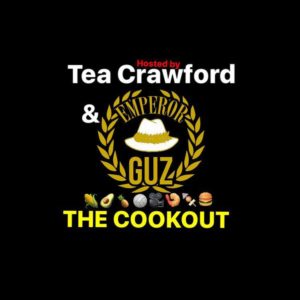 Vegan Cookout Part Three begins at noon on Sunday, Aug. 20 at Meadowbrook Park, across the street from Benjamin Franklin Elementary. Come out to celebrate life in the best way possible through art, play, and community. Featuring vendors, live music, and more. Free to the public. Attendees are encouraged to bring a dish to share (preferably vegan), blankets, art supplies, balls, etc. For details, find "Veggie Q Pt 3" on Facebook.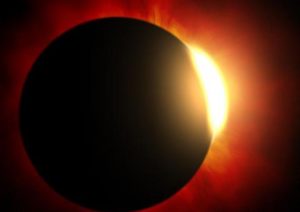 There's a big solar eclipse occurring next week on Monday, Aug. 21. North America has a front row seat to this celestial event, with communities all across the country holding special viewing parties and related celebrations.
So how is Pennsauken celebrating the upcoming solar eclipse? Let us know by e-mailing aap@twp.pennsauken.nj.us or submitting your event using our easy online form.
Remember, after Monday, Aug. 21, the the next total solar eclipse visible from North America will be April 8, 2024.