AARP Tax Help For Seniors Runs Through April 13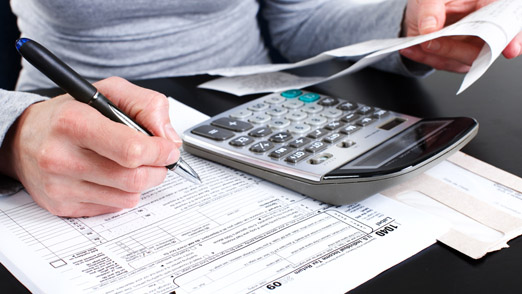 New Processes Require Residents To Bring Additional Materials
By Sonny DiSabato, Senior Citizen Coordinator
Hello fellow seniors.
The Pennsauken Free Public Library will once again be hosting AARP Tax Help sessions. This free service will be available in the Library's Community Room, Wednesdays and Thursdays from 1:00 to 4:00 p.m. Tax help began on Feb. 1 and will end on April 13. This is first come, first served and priority is given to seniors.
There are some important changes to this year's process that residents need to be made aware of. New computer software does not allow tax preparers to pull up past returns. Residents taking advantage of this service need to bring last year's completed return with them. In addition, residents will need to bring a photo ID, their social security card, and the social security information of any dependents.
As this is a different process this year with new software, some issues could occur during tax preparation. Folks should expect some delays as tax preparers and residents get used to the new system. With a little bit of patience and understanding, things should work out just fine.
Tips For Staying Healthy During The Winter
Winter and senior citizens aren't a great combination, but we shouldn't resign ourselves to becoming "coach potatoes" and plopping ourselves in front of the TV. Cold weather shouldn't be used as an excuse to slow down. Rather, the winter season is the perfect time to focus on being fit and healthy.
There are plenty of exercises seniors can do in the comfort of their own home to improve strength, flexibility, and balance. Some ideas are "chair aerobics," toe raises at the kitchen counter, or using a treadmill for cardio if you have one. If you're looking to get out of the house, join a mall walking club. And don't worry; if you haven't begun an exercise program, it's never too late to start. Just be sure to take it easy when beginning and be sure to check with your doctor first.
Also, don't let the wintertime be an excuse to not go to the doctor, regardless if it's a checkup or you're not feeling well. To get the most out of your doctor's visits, here are some helpful tips.
When they talk to you, doctors can get a little too technical. If you don't understand, ask them to slow down or explain it another way.
Don't let the doctor leave the examining room until you have a firm grasp of what you need to do next. Make sure you know what the doctor wants you to do and find out if you need to schedule a follow-up appointment.
Come prepared. Make sure you have everything you need for your visit, from your insurance card to any recent test results.
It can be tough retaining all the important information from your doctor visits. Bring a family member or a friend with you to help keep things straight.
Wishing you good health and happiness. Please say a special prayer for our men and women in the Armed Forces.