ABC Discount Appliances Looking For The Ugliest Kitchen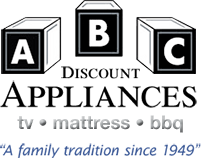 ABC Discount Appliances in Pennsauken wants to see your ugly kitchen. And you might just get rewarded for it.
It's all part of of the business' "Ugly Kitchen" contest, which runs now through Dec. 21. Home owners can send in up to three pictures of their "ugly" kitchen, along with a 100-word-or-less description about it. Entries can be either mailed, e-mailed or posted to ABC's Facebook page. The winning submission will win the following appliances from Bosch:
A 300 series stainless steel 24″ recessed handle dishwasher
A 800 series stainless steel 33″ standard depth, French door refrigerator with bottom freezer
A 300 series stainless steel30″ gas freestanding range
A 300 series over-the range stainless steel microwave oven
The contest is open to U.S. residents who reside in Camden, Gloucester and Burlington counties in NJ and Philadelphia, Delaware and Bucks counties in PA who are 18 years or older, and own their home at the time of entry. Only one entry per household is allowed.
For more information and full contest rules, click here.