An Extremely Productive Summer In Pennsauken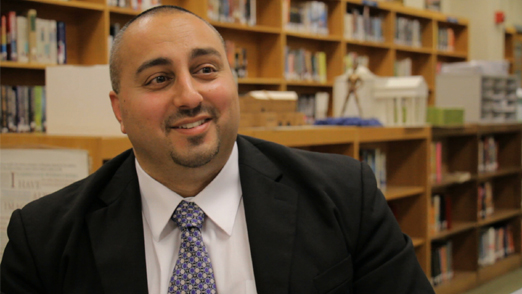 By Dr. Ronnie Tarchichi, MEd2., M.S., M.B.S., Superintendent, Pennsauken Public Schools
A very productive summer in Pennsauken is almost behind us. We are very close to completing our new cosmetology and culinary arts classrooms. In addition, we have made major renovations to our existing carpentry and automotive classrooms. Our vocational programs will rival any programs on any campus, however please remember, we are NOT a vocational school. We are a comprehensive school district with embedded vocational programs. Pennsauken now offers dual credit courses, advanced placement courses, college preparatory courses, and vocational courses. In addition, students, if they choose, can become part of our academies, which helps them complete prerequisites for their intended majors in post secondary education.
On another positive note, our first ever summer enrichment went very well this summer. We offered programs on three separate campuses to which worked to educate students from Kindergarten through 12th grade. The intent was to help our students who show great work ethic during the school year grow further in subject matter and content area. We wanted to help them get ahead, and it is a tremendous success for the 250 students that signed on. Additionally, our first ever strength and speed camp had tremendous success and benefited our young athletes as we prepare them for collegiate athletics.
These programs would not have been as successful if it had not been for the teachers. A good leader relies on the people that are dedicated to an environment. I remember discussing the pros and cons of these programs with dedicated teachers like Coach Snyder, Coach Tabb, and Coach Nardello, among many others. They were and continue to be very helpful, and are very needed in our district. Teachers like these are the backbone of the success of Pennsauken and I am grateful to all of our educators who have proven that they care about Pennsauken School District and its students.
Please remember that true change takes time. Our community is passionate about the success of our students; it's one of the things I love about Pennsauken. We may not always agree on things, but our district will always listen and work with those who respectfully come to us with issues and concerns. Working together, we can be the change we want to see.
Please remember these powerful words from Harry S. Truman: "Men make history and not the other way around. In periods where there is no leadership, society stands still. Progress occurs when courageous, skillful leaders seize the opportunity to change things for the better."
Pennsauken is heading in a positive and powerful direction, I am proud to be you superintendent; I look forward to working with our staff, our students, and our community to make us the best district in our wonderful state.