Calling All Contractors: Help Needed With Abandoned Properties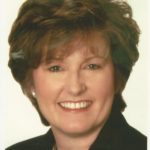 By Tracey Howarth, Pennsauken Township
Calling all contractors! Would you like to get involved in Pennsauken's abandoned property program?
We are moving onto the next phase of our abandoned property initiative: looking for qualified contractors to help rehab and flip available properties.
Posted in the Courier-Post and the Retrospect on Thursday, February 23, 2017, you will find the request for qualification (RFQ) notice for any contractors interested in getting involved in the abandoned property program here in Pennsauken. Any interested contractor will also find the eligibility qualifications posted on the Township web site and in the Township building.
Contractor Eligibility Qualifications
All contractors must:
Be licensed/fully insured in the State of New Jersey for their craft.
Have five years of experience in the contracting industry.
Provide a portfolio of previous home improvement projects.
Present financial statements of the company or investors.
Satisfy all open liens on any current projects.
Not have any open notice of violations for penalties in the Township of Pennsauken.
Pennsauken Township reserves the right to require a Performance Bond for all projects over $30,000.
All interested contractors will have 30 days to submit their information. Once the Township has received the information, we will review it with our building and construction team and pass the final list onto the Township Committee for approval. All awarded contractors will be notified of the time and date for a general meeting to bring everyone on board with our new streamlined program and the process we will use to get the properties flipped.
We look forward to a long list of contractors interested in assisting us in accomplishing our mission of rehabbing, flipping, and occupying these properties with permanent Pennsauken residents.
As always, if you have any questions or concerns feel free to call me at (856) 665-1000 ext. 145.