Category:
Food Adventures
By Rachael Shugars, AAP Columnist The official discovery of the potato, according to the internet, was by the Incan Indians in Peru. It's the fourth largest crop in the world. In the early 1500s, Spaniards discovered just how delicious they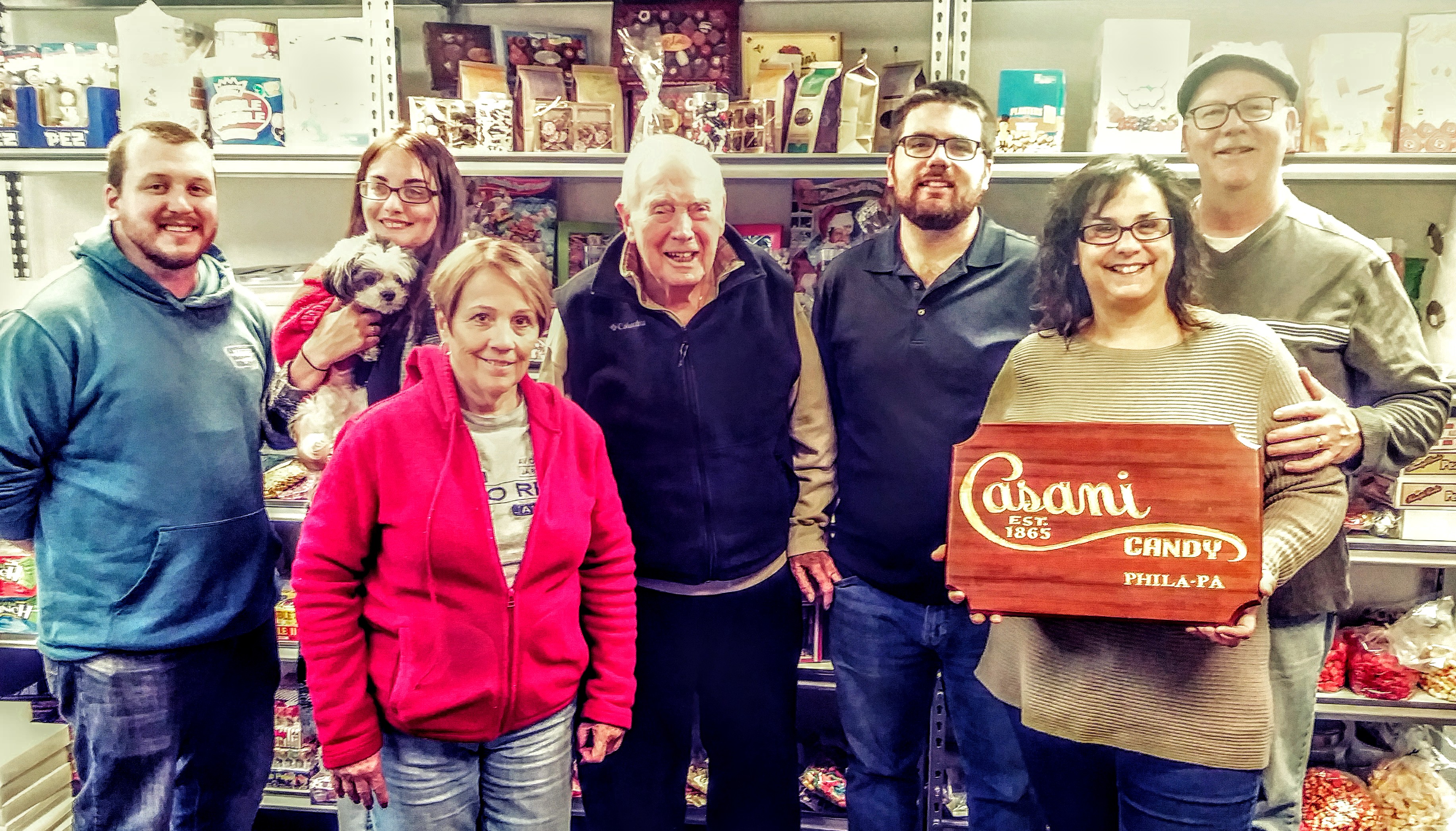 By Rachael Shugars, AAP Columnist This month's featured food destination was one of Hershey Food Company's very first customers. Family owned and operated, Casani Candy Company has distributed candy, near and far, for over 150 years.
By Rachael Shugars, AAP Columnist As a child I'm sure everyone had their favorite holiday treats around the holidays. For this month's article I decided to highlight the delicious uniqueness of two personal favorites: pfeffernüsse (pronounced fef-er-noos-a) cookies and panettone
By Rachael Shugars, AAP Columnist WAFFLES! The word brings with it delicious thoughts of pillowy, slightly crunchy, cake-like bliss. If you had the chance to go to the Pennsauken Harvest Festival, then you may have seen this month's latest hot
Reinaldo and Paulette Rivera are pleased to announce the upcoming wedding of their daughter, Rachael Rivera, to Alexander Shugars, son of Karen Shugars. Rachael is the receptionist for Pennsauken's Department of Public Works and is the food columnist for All
By Rachael River, AAP Columnist, In the 1880's the very first ice cream sundae was born. Since then it has evolved in the best was to incorporate all types of new ingredients from gummy bears to gold flaking! I stopped
By Rachael Rivera, AAP Columnist This month's food adventure takes me to It's All Good Soul Food and Catering, located at 618 West Maple Ave. in Merchantville. This unassuming little shop front is home to some truly awesome soul food.
By Rachael Rivera, AAP Columnist This month, some people will be focusing on basketball and all the March Madness. Others will be awaiting the glorious holiday that is Saint Patrick's Day. There are many different ways to celebrate this fun
By Rachael Rivera, AAP Columnist Eclipse Brewing has recently joined the ranks in our local brewery selection in Pennsauken, Merchantville, and the surrounding areas. They just opened on Oct. 9; and being a craft brew fan myself, I had to