Category:
News
By Sonny DiSabato, Senior Citizen Coordinator Hello fellow seniors. Sponsored by the Pennsauken Education Association, the Senior Citizen Prom will be on Sunday, April 2 from 12:00 to 2:00 p.m. at the Pennsauken High School Cafeteria. This great annual event
By Frank Sinatra, AAP Editor Pennsauken native Mike Niessen grew up in the Delair section of town and is a member of Pennsauken High School's graduating class of 1993. He just celebrated his 42 birthday in the ICU, where he's
Any Garment Cleaners, located at the Route 70 and 38 intersection in Pennsauken by Harbor Freight, is holding its annual NCAA March Madness Bracket Challenge. Participants who fill in their bracket online have the opportunity to win a variety of
Do you have boxes and bags of sensitive personal or financial documents? Old bills with account information on them? Papers with signatures? Good news! The Pennsauken Environmental Commission is sponsoring an even bigger document shredding event this year, with two
By Betsy McBride, Mayor of Pennsauken Township As I write this column, we are basking in 70 degree temperatures and our plants are starting to bud. Even if we get another blast of winter, our thoughts turn to spring. We
By Tracey Howarth, Pennsauken Township Calling all contractors! Would you like to get involved in Pennsauken's abandoned property program? We are moving onto the next phase of our abandoned property initiative: looking for qualified contractors to help rehab and flip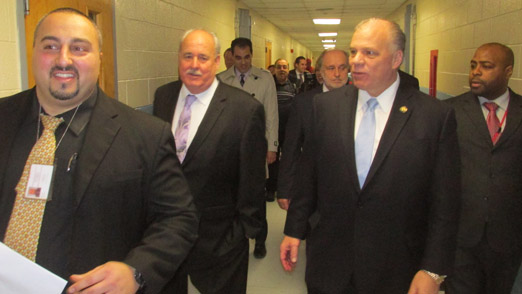 By Frank Sinatra, AAP Editor On Feb. 7, New Jersey Senate President Stephen M. Sweeney toured Pennsauken High School and sat down to talk with students. During his visit, Sweeney, who grew up in Pennsauken and went to school at
The Pennsauken Free Public Library is holding a résumé workshop on Wednesday, March 22 from 10:00 to 11:30 a.m. in the Community Room. Hosted by Career Strategies, job seekers will gain tips on building a strong résumé; learn how to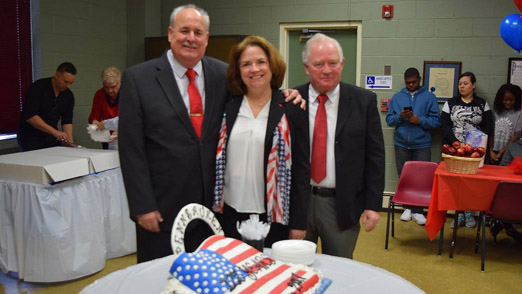 By Frank Sinatra, AAP Editor Happy birthday Pennsauken!