Celebrating Saint Patrick's Day In Pennsauken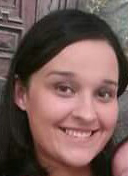 By Rachael Rivera, AAP Columnist
This month, some people will be focusing on basketball and all the March Madness. Others will be awaiting the glorious holiday that is Saint Patrick's Day. There are many different ways to celebrate this fun holiday.
Saint Patrick's Day falls on March 17 and commemorates both the day that the patron saint of Ireland passed away and the arrival of Christianity in that country. In the Emerald Isle, you're likely to find events like parades and feasting all around the countryside and in the big cities. Here in the states, you'll find a lot of the same with pub crawls and parade. A lot of the local watering holes in Pennsauken and the surrounding areas have fun special during the holiday. For example, Pinsetters Bar & Bowl will be featuring a live string band, along with traditional dishes like corned beef and cabbage. We all have our favorites: the 45th Street Pub, Bobby Ray's, Bryson's Irish Pub, Connie Mac's. There are plenty of places a short drive away that are perfect to gather with family and friends to celebrate on March 17.
For the Irish, this holiday is steeped in religion and tradition. It's much more than a day to drink. Traditional Irish homes will lay out a meal consisting of corned beef and cabbage, Irish soda bread, and lots of fresh vegetables like potatoes and carrots. Meals are usually very hearty. Libations include Guinness stout, Irish coffee and good Irish whiskey, though you are sure to find some interesting concoctions floating around in bars. Grasshopper anyone?
Stay safe and be merry on St. Paddy's Day and all year round and as you feast and drink with your friends and loved ones, enjoy your food adventures. Slainte!