Community Forum Discusses Issues Of Domestic Violence, Child Safety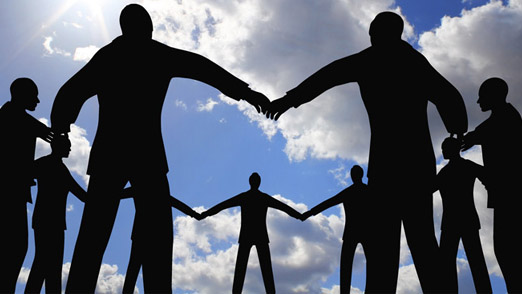 The Camden County Board of Freeholders and Pennsauken Township, in conjunction with the Camden County Commission on Child Abuse and Missing Children, will be holding a "Safe Families, Safe Communities" forum on Thursday, Oct. 13. Held from 7:00 to 9:00 p.m. at Temple Lutheran Church, 5600 Rt. 130 N., Pennsauken, the event provides the community an opportunity to discuss the issues of domestic violence and child safety.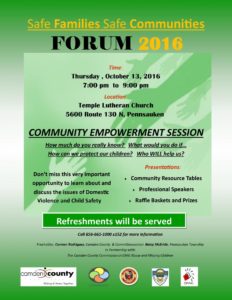 "How much do we really know about how these types of issues impact our community?" says Betsy McBride, Pennsauken Township committeewoman. "This forum will help empower residents and help identify what we can do to help make our neighborhoods safer."
"This is a great opportunity for us to bring together groups with resources to increase awareness and empower residents," adds Carmen Rodriguez, Camden County freeholder. "The goal is for residents to be more active in keeping families safe and creating safe communities."
In addition to presentations from local experts, the forum will highlight several available community resources that can help tackle these issues. Attendees will also have a chance to win raffle baskets and prizes; refreshments will be served.
For more information, call (856) 665-1000 x152.