Food Adventures: It's All Good Soul Food Comes To West Maple Avenue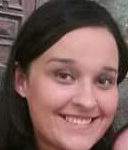 By Rachael Rivera, AAP Columnist
This month's food adventure takes me to It's All Good Soul Food and Catering, located at 618 West Maple Ave. in Merchantville. This unassuming little shop front is home to some truly awesome soul food.
Demina Miller owns and operates the restaurant with the help of her daughters, Ajani and Asia, as well as other family and friends. She began cooking and learning her way around the kitchen at a young age by hanging out with her aunt and grandmother while her mother attended college. She is a self-taught food maverick who gained her skill out of necessity and found her niche in soul food.
It's All Good opened on Jan. 7 and has already gained momentum, as well as a following of local customers, almost all of whom Demina knows by name.
The fried fish platter was my pick for the day and I paired it with yams and greens and corn bread, of course. I highly recommend it. The fish isn't greasy or oily from being fried but it's still flaky and slightly crunchy. Now I'm a huge fan of collard greens. They may be one of my favorite veggie dishes. I've never managed to make them right, so I rely on folks like Demina to deliver the best and she does just that. They're not too sweet, not too bitter. They yams are heavenly and sweet; and the cornbread holds strong with all of its corn bready goodness if you decide, like I did, to dip it in the juice left behind.
Whether you're a soul food newbie or savvy, you should give their ox tails or stuffed turkey wings a try. Maybe even get a side of the mac and cheese. I got to watch Demina whip up this masterpiece while they were opening. Another thing I noticed: Demina and her family make things fresh at the beginning of the day, so you're not getting yesterday's leftovers.
A final thought from Demina Miller and her daughter was to remember that, "Change is good. It's good to try something you've never tried. This is a taste of home away from home with a flair of family and a sensational southern taste."
I can't argue that!
It's All Good Soul Food and Catering is just a quick drive from Rt. 130 or right down Maple Ave. Parking is curbside and there are no meters. They are open Thursdays 11:00 a.m. to 9:00 p.m.; Fridays and Saturdays 11:00 a.m. to 10:00 p.m.; and Sunday 11:00 a.m. to 7:00 p.m. Demina hopes to extend the schedule in the near future. There will also be a new menu featuring more of the catering options along with a few new items. To place an order or inquire about catering, call It's All Good Soul Food at (856) 406-6989 or e-mail soulfood.itsallgoodcatering@gmail.com; you can look for them on Facebook too. ALWAYS enjoy your Food Adventures!