Food Adventures: Rita Marie's Eatery And Pizzeria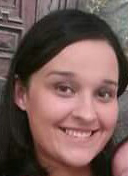 By Rachael Rivera, AAP Columnist
This month's adventuring led me to Rita Marie's Eatery and Pizzeria at 134 East Park Ave. in Merchantville. This corner foodie hotspot is clean and the staff there is fantastic. I walked in on the day I was to interview them; there were customers at their tables eating and watching the big flat screen in their dining area, some were in line paying for their food, while others perused the menu and boards for their next tasty selection.
What first stood out to me was the American flag hanging under the display area. It looks like it is straight out of the Revolutionary War; I came to find out from David Smith, floor manager at Rita Marie's, that it is actually a replica of the flag carried by Washington when he was going across the Delaware River. There is other awesome military memorabilia to be seen around the dining area and it's all worth taking a look at. You also need to check out their jarred pickles called "Jersey Gina's Gems," crafted by Preservation Handcrafted Foods. The company is now located out in Westmont, but you can buy jars right here at Rita Marie's. Lastly, take a look up at the board each week to see their featured sandwiches, some of which are named after local police officers in Merchantville and Pennsauken.
I sat down with both Dina Faiola, owner of the restaurant, and David to learn a little more about this proudly-patriotic, family-friendly dining spot that opened in April 2015. These folks have passion for their food. And it's a family affair. Dina's son, Tyler, works alongside his mother, helping with everything from taking orders to making deliveries, as well as providing general customer service. The whole business is a family run enterprise, along with seasonal help during the year. Dina is even a culinary school graduate from the esteemed Restaurant School at Walnut Hill College. This relays perfectly in every aspect of the food. They strive to make people feel at home with their dishes. The standards that they follow aim at rising them above a chain restaurant's guidelines. Nothing is ever frozen or out of a package.
Every ingredient that Dina uses in all of the dishes is locally sourced and bought fresh every morning. Each sauce and dressing is homemade. A little tip for all of my readers, you MUST try both the garlic mayo and this spicy mayo that David likes to put on his cheesesteak pizza. Yes, you heard right, cheesesteak pizza. Now when I say this, I want you to imagine a perfectly soft-yet-crusty pizza crust topped with a healthy amount of chopped steak and a generous covering of cheese. I got creative with my slice and put garlic mayo on one side and spicy mayo on the other side. Then, I threw caution to the wind and just folded the slice in half. Amazing! Another notable dish to try when you visit is the chicken parmesan platter. The chicken is pounded, marinated for 24 hours and then fully prepared before serving. It's a process with lots of love put into it, just like all of the other dishes. For the vegetarians and veggie lovers out there, they offer veggie pizza, an amazing kale and mixed greens salad, and their new veggie sandwich. I even met a local patron named Jim who said, "The food is really good and it's got reasonable prices. I've never had a bad thing there. It's clean and the people are nice."
At Rita Marie's, they want families to come in and enjoy a movie and a pizza and they want couples to come in for a date night. They also want to expand and bring the quality food they offer to other areas in South Jersey with a hint of fine dining. There will be a new menu coming out for the fall and catering is also offered year round.
Rita Marie's Eatery and Pizzeria is open Sunday through Thursday from 11:00 a.m. to 10:00 p.m. and Friday and Saturday from 11:00 a.m. to Midnight. Contact them via phone at (856) 662-2252, fax at (856) 662-2292, e-mail at eat@ritamaries.com, or visit their website, RitaMariesEatery.com. You can also find them on Facebook.