Food Adventures: Tastes Of Oktoberfest A Quick Drive Away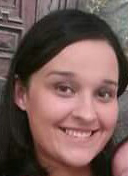 By Rachael Rivera, AAP Columnist
Oktoberfest is the world's largest beer and fun festival and takes place in Germany from mid-September through early October. Imagine a carnival, circus, and holiday feast all in one!
Me being half German, I grew up eating just about everything featured at a traditional Oktoberfest feast. Bratwurst, knockwurst, schweinebraten (roasted pork), potato pancakes and my all-time favorite, cabbage rolls. In many cultures, the food you eat is a pillar of where you come from. It reminds you of your ancestry with every bite; and for people trying new foods, it gives them an insight on smells and sights from where the food originated. Traditional German food is no different.
We are fortunate living in a town that is surrounded by a lot of really great German food destination spots in New Jersey and Pennsylvania. After doing a little searching, I found a few fun ones.
In New Jersey, we have two great German-style eateries: The Best of the Wurst in Riverside; and Sebastian's Schnitzelhaus in Wrightstown. The Best of the Wurst not only offers an authentic German dining experience, they also have a fully stocked meat counter with all types of German culinary goodies, as well as, dining right on the Rancocas Creek.
In Pennsylvania, you have Beirstube German Tavern, Brauhaus Schmitz, Bru Craft & Wurst, and Frankford Hall, which all offer German delicacies, as well as traditional German beers. Some even offer "Das Boot," a giant boot-shaped stein which is filled with German beer made famous from the movie, "Beer Fest."
The first MUST-TRY item would be the cabbage rolls, meat, rice, and seasonings all stuffed inside of a giant cabbage leaf and boiled in tomato sauce until tender. I grew up eating this and still get excited when I find out my mom is making Golabki (cabbage rolls). These tasty little rolls do have a Polish origin, but can be found on many of the menus of the German restaurants I visited. Another great food is the bratwurst. It's portable, perfect, party food and is one of the most eaten items during Oktoberfest. My last pick is for the folks out there who would like to ease into new food experiences more gently. German pretzels are best eaten warm with some delicious German, spicy mustard. I suggest trying Inglehoffer Stone mustard. That's a favorite in my household. Rhinegeld is another popular brand.
In the end, no matter what you decide to try, just enjoy your food adventure.
Lokale Deutsch Restaurants
The Best of the Wurst – 625 Harrision St. Riverside, N.J., (856) 393-7746
Sebastian's Schnitzelhaus – 43 Fort Dix St., Wrightstown, N.J., (609) 724-9609
Beirstube German Tavern – 206 Market St. Philadelphia, Pa, (215) 922-2958
Brauhaus Schmitz – 718 South St., Philadelphia, Pa (267) 909-8814
Bru Craft & Wurst – 1316 Chestnut St., Philadelphia, Pa, (215) 800- 1079
Frankford Hall – 1210 Frankford Ave., Philadelphia, Pa, (215) 634-3338