Food Bank of South Jersey Seeks Sites for Summer Meals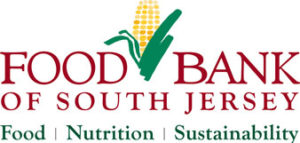 With more than 57,000 hungry children struggling with food insecurity in South Jersey, the Food Bank of South Jersey (FBSJ) is focused on providing immediate resources to ensure kids are getting the proper nutrition that they need in order to lead healthy lives. During the summer months that need is especially great for children who rely on school meal programs, which is why FBSJ is calling for the community's help in providing more kids with access to fresh and wholesome meals while school is out of session.
FBSJ, which is headquartered in Pennsauken, is entering their sixth year sponsoring the Summer Meals Program, running from June 12 – Sept. 1 and currently seeking sites in Camden, Gloucester, Burlington, and Salem counties. FBSJ is asking communities to join their initiative by registering to become a site. There is no cost to join the program, and site locations can include schools, day camps, libraries, daycare centers, hospitals, local parks, and any place children congregate.
"Our primary focus is to ensure that all children have access to nutrient-rich and healthy food all year long, and during the summer months we work hard to bridge that nutrition gap where school programs may leave off," states Val Traore, FBSJ's President and CEO. "Last year, we fed nearly 4,000 children through this program and this year we're looking to double our impact by engaging with our community sites that see so many kids but may not be able to feed them, to let us take this responsibility off their plate."
FBSJ delivers freshly prepared and nutritious breakfasts, lunches, dinners, and snacks to local kids at site locations daily throughout the summer season and relies on a strong support network of volunteers to assist in these efforts.
For those individuals who are interested in aiding with this initiative, FBSJ offers volunteer opportunities including site monitors, who visit locations to ensure meals are being delivered and administered properly; and meal prep and packing assistants, who help prepare and pack food that is being delivered.
To find out more about the Summer Meals program and how to get involved, individuals can visit www.foodbanksj.org/summermeals.