Food Truck And Touch-A-Truck Event Held On May 25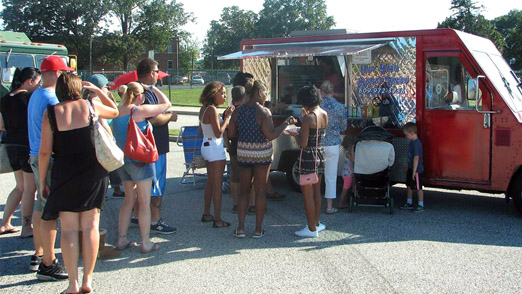 By Frank Sinatra, AAP Editor
Following up last year's successful food truck events and in coordination with National Public Works Week, Pennsauken is hosting a combination food truck and touch-a-truck event on Thursday, May 25 from 4:30 to 7:30 p.m.
"We're excited to partner with our Department of Public Works to bring this great event to our community," says Pennsauken Mayor Betsy McBride. "With over a half a dozen food trucks and a variety of vehicles for children to enjoy, this has all the makings of a wonderful family function."
Held at the Pennsauken Township Municipal Complex, 5605 N. Crescent Blvd., nine food trucks are slated to attend the May 25 event. Mannino's Cannoli Express, Mannino's Pizzeria Express, Cooper River Lunch and Munch, Kona Ice, Not Your Mama's Tacos, Beast on the Street, Oink and Moo BBQ, Dump and Roll, and Bacon Broads. In addition, children of all ages will have a hands-on opportunity to explore various vehicles, including dump trucks, fire engines, and more.
"We're extremely excited to be a part of this month's event," says Joe Scavuzzo, director, Pennsauken's Department of Public Works. "As our department celebrates our commitment to the Pennsauken community, we hope that residents come out for some delicious food and great family fun."
For more information, visit http://www.twp.pennsauken.nj.us/content/food-truck-events.