Freaky, Fabulous Fries From Pennsauken Eateries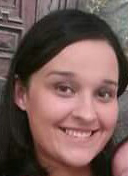 By Rachael Shugars, AAP Columnist
The official discovery of the potato, according to the internet, was by the Incan Indians in Peru. It's the fourth largest crop in the world. In the early 1500s, Spaniards discovered just how delicious they were and brought them home to cultivate. Then in the late 1500s, Sir Walter Raleigh brought them to Ireland. For those who don't know Raleigh, he founded the infamous Roanoke Colony and helped popularize tobacco in England.
History lesson aside, potatoes are pretty amazing; a virtually perfect food. There's a museum in Idaho dedicated to this fat-free, root veggie. President Thomas Jefferson even served french fried potatoes at a White House dinner! It's not too much of a surprise, considering there are over 4,500 varieties of potato in the world. They all carry different flavors and textures and can be cooked in any way imaginable.
I'd like to focus on a favorite of mine; the french fry. French fries were created in Belgium and are traditionally covered in mayonnaise instead of ketchup, which is popular here in the states. If you've never tried this, give it a go and you can thank me later.
I set myself with the grueling task of trying out three special french fry dishes available in our fair city. My first stop brought me to House of Pizza at 7447 Maple Ave., where they have something called Mega Fries. This dish includes three different types of cheese and bacon, paired with a side of ranch dressing. Mega fries, along with the other fry dishes I tried, are NOT a healthy option, so these are perfect as comfort food, game day eats, or even something to enjoy if recouping from a night on the town. They're pretty tasty. If you decide to try them on your lunch break, make sure you order them a little in advance, since they do take about 15 minutes to make. They go from the fryer straight into the oven to melt all that delicious cheese. It's a decent sized addition to any meal for about $6. Call to order at (856) 488-5588.
My second trip took me and my family to Montegrillo Cucina Italiana at 5825 Westfield Ave. The crunchy fries, topped with tangy marinara and melty mozzarella cheese, were fantastic. I got them as a side dish but these are perfectly good as a whole meal. I definitely had to share these with the family. For around $5, they're a great choice for all ages. We dined in with our super friendly waitress, Kathy, so I definitely suggest you do the same; but you can always order out as well. Call (856) 910-9000 and give these fried treats a try.
My final food adventure location took me 5245 Marlton Pike. Gaetano's Steaks has a wide variety of meal items to pick from, but this visit included their Buffalo Fries, which offer a kick of Cajun sauce and tangy bleu cheese. I'm honestly a french fry purist who mostly enjoys my pommes frites au natural (french fries with nothing on them). I like spicy stuff and this has a little kick of heat. It's mild buffalo wing sauce on french fries. These will set you back about $5; you get a lot, so they are well worth it. You can order by calling (856) 665-2200. They deliver almost anywhere in town and are open late.
The versatility of french fries and the potato, in general, is great for foodies. Whether you like things simple with a nice Russett or sweet baked potato, or you want to get fancy and get the chance to try a Bonnotte potato, the most rare, expensive potato in the world, it's all about personal preference. Cover your spuds in cheese, wrap them in a burrito, serve them up for breakfast and, of course, always enjoy your food adventures.
Find more local food content from Rachael by liking "All Around Pennsauken Food Adventures" on Facebook.