Good Neighbors Making Great Communities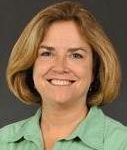 By Betsy McBride, Mayor of Pennsauken Township
I wanted to share my excitement.  Our township, Pennsauken, and our sister Borough, Merchantville, are becoming a destination.
Yes, I said a destination. We cannot and should not separate from each other.
We are a destination for business. Since 2012 Pennsauken has seen some of the highest business growth in Camden County; in that span, businesses have invested well over $100 million in our community through redevelopment and construction projects. This year alone, Pennsauken welcomed Bayada's international headquarters, located on Haddonfield Rd.
Merchantville recently welcomed former Starr restaurant chef Phil Manganaro, who has opened the Park Place Café and Restaurant to excellent reviews. The Juice Bar and Eclipse Brewery are also new, just a stone's throw away from staples like the Blue Monkey and Station Coffee House.
Pennsauken has long been a destination for industrial partners. Aluminum Shapes has new leadership and is looking to be a good business partner in our community; and companies, such as Barry Callebaut, Puratos, OPEX, J&J Snack Foods, and Lidestri, are growing.
In both communities, housing options are becoming a draw. Merchantville is a community that has iconic Victorian-style homes, set alongside a variety of different types of homes. And it might be hard to believe, but the Township's policy on abandoned and vacant properties is going a long way to making sure that many homes in our community are rehabbed, resold, and occupied. We are also happy to mention that it looks like that Delco Development will be breaking ground at the old Pennsauken Mart site to begin the Haddon Point project later this year. We know it's been a long time and we all want Committeeman Rick Taylor in a tutu this summer.
Our communities are also becoming a destination for outdoor, active recreation.  Have you been to Cooper River lately? There's more to come. Have you been to the Cooper House? They have good tapas and great views. Have you spent time walking the Merchantville Mile? It's a wonderfully scenic way to get some exercise. Pennsauken is also working to line streets and bike paths, as well as a rails-to-trails conversion as a part of a multi-sector collaborative.
Together, Pennsauken and Merchantville are great location for businesses and families. We are filled with good people and great community events. We are Pennsauken proud, but we are also proud to have such good neighbors.
On behalf of the entire Township Committee, I wish our residents, as well as our neighbors in Merchantville, a happy Easter, a blessed Passover, and a wonderful spring.