Groundbreaking At Pennsauken Mart Site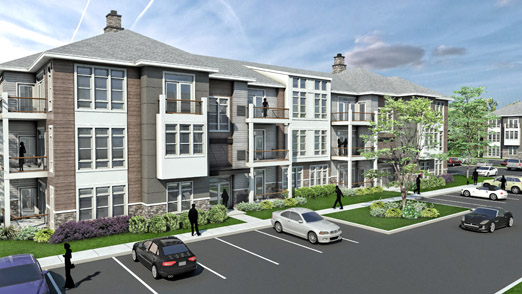 After over a decade of false starts and frustration, it's actually happening: ceremonial shovels will dig into the ground at the old site of the Pennsauken Mart today, ushering in the start of the Haddon Point construction project.
Plans call for the initial construction of approximately 240 units of one- and two-bedroom apartments on the 35-acre property, with more units – and possibly even townhouses – to be added in the future. The complex will be targeting young professionals commuting to and from business hubs such as Philadelphia, as well as working couples with no children and newlyweds. There are also plans to make the site a mixed use property, with the inclusion of several retail stores.
In April 2016, the Camden County Improvement Authority sold the property to Willingboro-based Delco Development, LLC for $6.2 million. A portion of the proceeds, $3.1 million, went back to the Casino Reinvestment Development Authority, which provided a $12.5 million grant for the project back in 2006.
Delco Development, LLC specializes in real estate development and management and has a wide variety of properties in its portfolio, including Jackson Center, Village at the Greens in Marlton, and the property that houses the Aloft Hotel in Mt. Laurel, among others.