Have The Best Mom, Dad Or Guardian In Pennsauken? Let Us Know!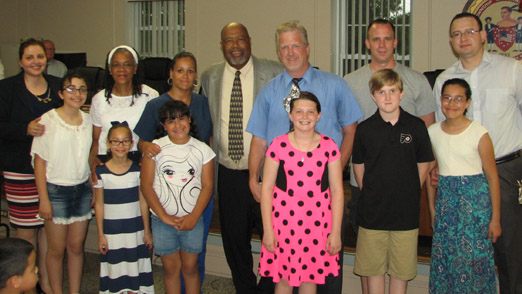 Pennsauken children now have a chance to put a spotlight on the man or woman in their lives who they think should be named the Best Mom, Dad or Guardian in Pennsauken.
Children in grades three, four, and five in a Pennsauken public, parochial, or private school may submit a letter saying why they believe their mom, dad or guardian is the "best."
The contests are sponsored by the Pennsauken Youth Action Committee and the deadline for entries is Friday, May 6.
The first-, second- and third-place winners will receive recognition and prizes at the Township Committee's meeting on Wednesday, May 25, held at 5:30 p.m. in the Township Municipal Building, Route 130 and Merchantville Avenue.
Last year's winners included Lakyra Lassiter, whose mom "is the sweetest, most generous, most hard-working person I know;" and Nicole Garcia, who wrote that her dad was "a man who helps people in any situation." Connor Casey, Teresa Crane, Dalia Abou Harb, and Jaelyn Barrientos received honorable mention last year for their submissions.
Judging
Letters will be judged by a panel on originality, content and ability to express feelings and ideas.
How to Enter
All entries for both contests may be mailed to Father's Day or Mother's Day Contest, Pennsauken Municipal Building, 5605 N. Crescent Blvd., Pennsauken 08110, Attn. Elwood Martz. Letters may also be e-mailed to emartz@twp.pennsauken.nj.us.