Have The Best Mom, Dad Or Guardian In Pennsauken? Let Us Know!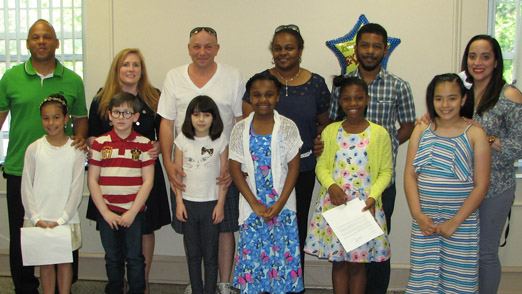 By Frank Sinatra, AAP Editor
Pennsauken children now have a chance to put a spotlight on the man or woman in their lives who they think should be named the Best Mom, Dad, or Guardian in Pennsauken.
Children in grades three, four, and five in a Pennsauken public, parochial, or private school may submit a letter saying why they believe their mom, dad, or guardian is the "best."
The contests are sponsored by the Pennsauken Youth Action Committee and the deadline for entries is Friday, May 5.
"We always get great submissions from the kids and we're looking forward to reading the new ones for this year," says Elwood Martz, who helps organize the contest. "If you've never sent a letter in for this contest, we encourage those children eligible to participate to do so; and for those third, fourth and fifth graders who sent in letters in the past and haven't won yet, don't be afraid to try again."
The first-, second- and third-place winners will receive recognition and prizes at the Township Committee's meeting on Wednesday, May 24, held at 5:30 p.m. in the Township Municipal Building, Route 130 and Merchantville Avenue.
Last year's winners included Christopher "CJ" Diaz from Fine School, whose beautiful mom makes him feel calm and safe; and Jordyn Seldon from Burling School, who wrote that his caring dad was his superhero. Analise Cuevas, Cayla Gordan, Danielle Dimattia, and Nevaeh Lassiter received honorable mention last year for their submissions.
Judging
Letters will be judged by a panel on originality, content and ability to express feelings and ideas.
How to Enter
All entries for both contests may be mailed to "Best Mom, Dad or Guardian Contest," Pennsauken Municipal Building, 5605 N. Crescent Blvd., Pennsauken 08110, Attn. Elwood Martz. Letters may also be e-mailed to emartz@twp.pennsauken.nj.us.