Obituaries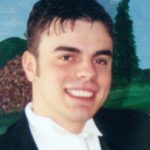 Steven James Laning, of Pennsauken, passed away suddenly on July 14, 2016. He was 40 years old.
Steven James was the beloved son of Deborah F. Laning (nee Connor) and the late Albert W. Laning, Jr.; loving father of Olivia and Makaelyn; dear brother of David (Tissa) and Jennifer; cherished nephew of Carol Laning, Debra and Joe Fox, JoAnn and Allen Hill, James and Lydia Connor, Bernard and Wendy Connor, Jr., and the late Diana Gavrilenkowsky (Dave); and loving uncle to his four nieces, Ashlyn, Abbie, and Annie Laning, and Arianna Fontaine.
---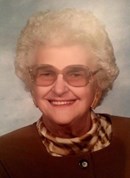 Dorothy W. Christian passed away on July 1, 2016, at Kennedy Hospital in Cherry Hill. She was 91.
Dorothy was born in Philadelphia and had a strong connection to its Frankford section. She has lived in Pennsauken and Merchantville since the 1950s. Dorothy was a dedicated member of Grace Episcopal Church in Merchantville and a former Vestry member.
Wife of the late Raymond Christian; sister of the late Etta Link, she is survived by her loving son, Robert R. Christian and his wife Carol; and two cherished grandchildren, David Christian and Juliet Christian. Dorothy was a dear friend to many and will be greatly missed.
Requiem Eucharist has held on Saturday, July 9 at Grace Episcopal Church; inurnment in the church columbarium followed. In lieu of flowers, memorial contributions may be made in her memory to Grace Episcopal Church, 7 East Maple Avenue, Merchantville, NJ 08109.
---
William F. Cassel of Maple Shade, died Sunday, June 26, 2016 at Samaritan Inpatient Hospice in Mt. Holly. He was 73. Formerly a longtime Pennsauken resident, Bill had retired from PSE&G as Senior Bookkeeper after over 40 years of service. He was also a longtime NJ Freemason.
William was the son of the late Walter Sr. and Helen Cassel, brother of the late Walter Cassel Jr.; he is survived by his wife of over 18 years, Rosemarie; eight children, William Cassel, Pamela Cassel, Nicole Seaton, Noelle, Kathy, Sean, Brian, and Christopher Cassel; sixteen grandchildren; a sister, Lois Hughes (Fritz); and a sister-in-law Gertrude Cassel.
Funeral service was held on Thursday, June 30 at the Gaskill-Brown Funeral Home, Merchantville. Interment followed at Arlington Cemetery, Pennsauken. In lieu of flowers, memorial contributions may be made in his memory to the American Cancer Society , PO Box 22478, Oklahoma City, OK 73123.