Lions Club Hosts Open House, Eye Screenings For Fall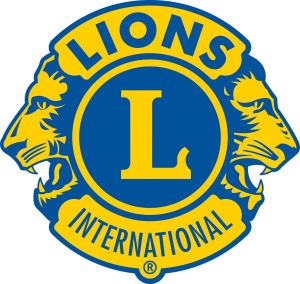 The Pennsauken Lions Club will be holding a membership open house at the home of John and Sharon Rush, 1 Frost Dr., Cinnaminson, NJ, on Sunday, Sept. 28.
The Pennsauken Lions Club is open to anyone 18 or older interested in serving their community. Anyone interested in finding out about the Lions is welcome to attend. Cocktails begin at 6:30 p.m., followed by dinner at 7:00 p.m. To RSVP, e-mail pennsaukenlionsclub@gmail.com or call (856) 663 4043.
Eye Screenings
The Lions' Little Eye Screening program will be conducted at Pennsauken Elementary Schools on Fridays during October. The screening uses a small camera-like machine that scans both eyes simultaneously and takes less than a minute. Twenty-three different eye issues can be seen in children six months to six years old; if issues are present, the family will be notified by the schools to seek further medical help. Visit PennsaukenLionsClub.org for exact details.
The screening is absolutely FREE and painless. Permission slips are going out to the schools in September and must be returned in order for your child's eyes to be screened.
Last year, the Lions did about 300 screenings and uncovered about 30 eye issues; 10 percent of the kindergarten and pre-school population whose eye issues may have gone unnoticed until they started having real problems. The school nurses were fully behind this program last year and were amazed at the issues uncovered, even in a student who already had glasses. The screening showed the prescription was incorrect for their eye issue!
Peace Poster Contest
"Peace, Love and Understanding" is the 2014 theme for the Lions International Peace Poster Contest. The contest is open to any young person aged 11 through 13 on Nov. 15. Eligible birthdates are November 16, 1999 to November 15, 2003. Parental permission is required for each participant. The posters can be dropped off at your local school. Contest entries can also be dropped off at Macaro's Deli on Westfield Ave. by Oct. 24.
For more information about the poster contest, including contest rules and where to obtain permission forms, e-mail pennsaukenlionsclub@gmail.com.