Local Halloween Events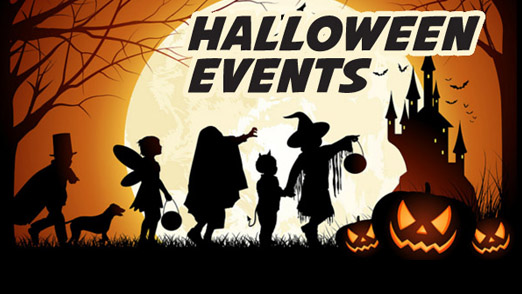 In addition to the annual Haunted Hay Ride and the upcoming Touch-A-Truck/Trunk or Treat at Pennsauken High School, there are several other community events that celebrate this spooky time of year.
Haunted House
The Merchantville School District hosts its annual Haunted House on Friday, Oct. 20 and Saturday, Oct. 21 at Merchantville School, 130 S. Centre St. A less scary version of the haunted house appropriate for smaller children runs from 6:00 to 7:00 p.m.; and the really spooky fun runs from 7:00 to 9:30 p.m. Admission is $3 for children under 14, $5 for adults; concessions are also available for purchase. For more info, call (856) 663-1091.

Halloween For The Kids At Griffith Morgan House
"Halloween for the Kids," returns to haunt the Griffith Morgan House, located at 243 Griffith Morgan Ln., right off of River Rd. Held on Saturday, Oct. 21, from 11:00 a.m. to 3:00 p.m., the fun, games, and goodies will include kids' crafts and activities, a pumpkin patch, special Halloween themed tours of the old house and the lore of the season! Ghoulish, ghastly grownups too will enjoy the day with a historic look back at some of the lore from the petrifying past of Pennsauken! This will be a fun day for all, both friendly and frightful! Admission is free, but some activities may require a nominal fee to defray the expense. Just don't go into the old house alone—it's much more fun with family and friends!
Trunk Or Treat
Martin Luther Chapel will be holding its second annual Trunk or Treat on Sunday, Oct. 29, from noon to 2:00 p.m., in the school parking lot on Baker Ave. at the corner of Rt. 130. Last year's event was a BIG HIT, so the school is planning to have even more cars and more people attend this year. Each of the decorated cars will have candy to hand out and games to play! Plenty of photo ops will be available as well. The entire event is FREE for children of all ages in creative costumes to trick or treat in a safe place.