Mama's Homemade Cookie Lounge Offers Tasty Treats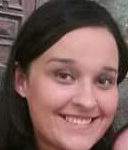 By Rachael Rivera, AAP Columnist
For this month's article, I got to sit down with Mrs. Ernestine Williams, owner of Mama's Homemade Cookie Lounge. Ernestine, or "Mama" as she likes to be called, is Philly born but now a New Jersey resident.
Mama's whole idea for her cookie business began in 1975, when she saw a gorgeous cookie tray at a Christmas party and she said to herself, "I'm gonna' do that!" All those years of watching her grandmother and mother bake and make cookie trays for holidays and events paid off. Mama's Homemade Cookie Lounge opened in December of 2014.
The lounge's location at 2591 Haddonfield Rd. was acquired with the help of Larry Cardwell and Terry Carr from Pennsauken Township's Economic Development Department. They worked with Mama to find her the perfect location; and when you walk inside, you can see she has achieved her goals.
The lounge is welcoming and colorful. I was immediately entertained by the tasteful decor and a colorful array of homemade cookies, honeys, as well as barbeque and hot sauces. The Cookie Lounge is the perfect after school or Sunday morning hangout.
When it comes to the cookies, Mama knows what she wants. She handpicks all her own ingredients from various suppliers. This process allows for a more customized cookie experience. I got to taste a few of her greatest picks, including snickerdoodles, pumpkin pizzelles, gingers snaps (my personal favorite), thumb print cookies, and the classic chocolate chip. She also offers Daniel 21s, which, although not gluten free, are perfect for anyone who is vegan or has a diabetic diet. They're wonderful, soft, and customizable too! And for those who don't need an excuse for a cold snack, Mama's Homemade Cookie Lounge offers a variety of tasty ice cream and shakes.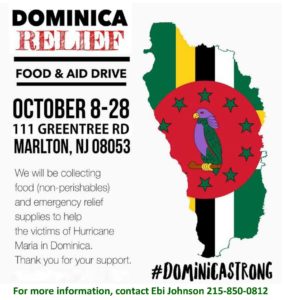 Ernestine is very proud of her products and the people she employs. She works with a lot of students and people looking for opportunities and experience.
When you visit, make sure to ask about current specials and be sure to keep an eye out for her upcoming cookie catalogue.
Mama's Homemade Cookie Lounge also offers space for parties and other events. If you are interested in hosting an event here, just call her at (856) 317-0700 or LOVE her on Facebook. You can also visit her website at www.mamashomemadecookies.com.
Mama would also like to thank the Pennsauken community, Township employees and first responders, "for all their love and their support."
This is just a fun place to visit and getting here is super easy. When you see Mama, tell her I said "Hey!" and don't you dare try to shake her hand. She's a hugger!
Be the envy of Santa, the Cookie Monster and all your cookie loving friends; visit Mama's Homemade Cookie Lounge and enjoy your food adventure!