Merchantville Post Office Dedicates Plaque In Memory of Mark Fillari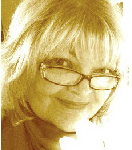 By Judith Kristen, AAP Columnist
On a beautiful, blue-skied Wednesday morning, July 12, 2016, at precisely 9:00 a.m., a very special and most loving gathering took place at the Merchantville Post Office in honor of a very special and most loving man: Mark Fillari.
Mark passed away suddenly last December, leaving his beloved family, adoring friends, fellow postal workers, neighbors, and patrons heartbroken and overwhelmed by the void his passing created.
For almost three decades, Mark's kindness and compassion lit up the lives of thousands upon thousands of people from Pennsauken, Merchantville, and beyond.
Yes, he was an amazingly informed, helpful, and a friendly worker. But Mark was far more than that. He was an extraordinary father who dearly loved and respected his children. He was also a man who would speak so highly and lovingly of his wife, Angela, you would think they were still on their honeymoon. He was a family man, a regular neighborhood guy, a compassionate do-gooder extraordinaire, and a citizen of the world.
And on that beautiful blue-skied day, Pennsauken, Merchantville, and the United States Post Office joined hands and hearts for the dedication of a plaque placed right in the building where Mark worked, as a remembrance of what a gift he was – and still is – to all of us.
In addition to his name and the dates of his all-too-short time on Earth, the plaque reads: "Mark Fillari, a longtime Post Office employee in Merchantville NJ. Was a friend to all those he served. A selfless community servant, strong advocate for the elderly, devoted husband and father, he is greatly missed."
A quote by Albert Einstein follows:
"Only a life lived in service to others is worth living."
Mark believed in reaching beyond himself. He believed that love and compassion are necessities, not luxuries; and that goodness, grace, and gratitude are gifts we can give freely every day of our lives.
He also knew the power of a good sense of humor, that laughter was an instant vacation, and that everyone smiles in the same language.
I remember Mark once telling me he read something about what to do at the end of each day. He said, "Three questions to ask yourself, Jude."
And I asked, "What are they?"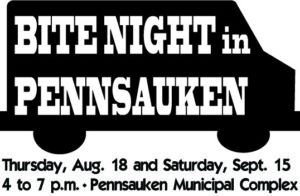 He smiled, "One: did I love enough? Two: did I laugh enough? And three: did I make a difference?"
As I walked away nodding and thinking, I turned back toward Mark and said, "My friend, you can cross number three off your list for today." Then I smiled at him and said, "Thank you."
To this very day I ask myself those questions.
And in truth, all of those in attendance on that beautiful blue-skied day came as their own "thank you" to Mark Fillari, as well as his beautiful family. Angela, Mark, Nick, Dominic, and Stephanie will forever, and in so many ways, continue his legacy, lead with love, and make that much needed difference.
That's the way to do it.
God bless us. Every one.