New Jersey Rams Start Playoff Run Tonight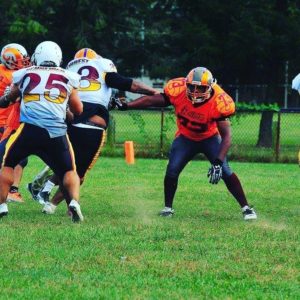 The New Jersey Rams, Pennsauken's developmental, semi-pro football team finished their regular season in first place and is headed to the playoffs.
The Rams' first playoff game is this evening, Saturday, Oct. 21, against the Cecial County Chaos from Maryland. The Pennsauken-based team is playing at their home field, which is adjacent to the PYAA athletic fields on Elm Ave.
Kickoff is at 6:00 p.m. Tickets are just $5 for adults, $2 for children. Concessions and team memorabilia will also be available for purchase.