Obituary: Carol Fowler, Lifelong Pennsauken Resident, Community Staple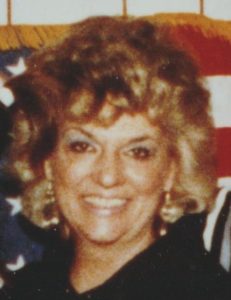 Carol A. Fowler, a lifelong Pennsauken resident, passed away Wednesday, June 21, 2017 at her home. She was 72.
A Triton HS Graduate, Carol retired as the Director of Administration for the Pennsauken Police Dept. after over 25 years of service. Deeply dedicated to her community, Carol was a member of the Pennsauken Elementary School PTA, Past Cheerleading President and Coach of PYAA, Past VP of PYAA, Head Cheerleading Coach of Pennsauken HS, Past President and member of the Pennsauken Board of Education, and member of the Camden County Democratic Committee.
She is survived by three loving children, Adrienne Fowler, Wayne Fowler (Susan), Travis Fowler (Jennifer); seven cherished grandchildren, Caroline, Hayden, Brenden, Gabriel, Ronan, Luke, Vienna; and a beloved sister, Nina Brown-Priest.
A visitation will be held Wednesday, June 28 from 7:00 to 9:00 p.m. at the Gaskill-Brown Funeral Home, 33 West Maple Ave., Merchantville. Mass of Christian Burial will be celebrated 10:00 a.m., Thursday at Saint Peter Roman Catholic Church, 43 West Maple Ave., Merchantville. Entombment will follow in Arlington Cemetery, Pennsauken.
In lieu of flowers, the family requests contributions to a scholarship established in her honor.