Pennsauken Loses To Freehold In 125 Point Playoff Game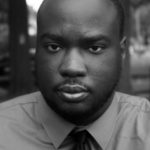 By Albert Dadson, AAP Intern
You would think that if a football player scored eight touchdowns all by himself, his team would win the game. But what do you do when a player on the other team scores 10 touchdowns?
This was the case at the first round of the NJISAA playoffs in Pennsauken, NJ where Freehold Borough beat the Indians 69-56.
In what was an old fashioned shootout, Pennsauken running back Martin Booker Jr. rushed for 376 yards on 40 carries and had eight touchdowns. It was the game of his life, but today was just the wrong day.
Freehold Borough's quarterback, Ashante Worthy, finished the game with 10 touchdowns, eight rushing and two passing. In the first half, he had seven touchdowns alone.
"That was definitely one of the better performances that I have seen," said Pennsauken High School Football Coach Tabb. "Their kid had eight rushing touchdowns and our kid had eight, so you had two kids with 16 touchdowns. They made a couple more plays than we did."
Booker and Worthy combined for 18 touchdowns in total.
Late in the second quarter with Freehold up 48-32 and going into halftime with the lead, Booker Jr. ran up a big hole in the middle and scored on a 65-yard touchdown run. That touchdown sparked a third quarter where the defense was able to hold Worthy to just one touchdown. The score at the end of three quarters was 56-50.
But in the fourth, Worthy was back to his old self and scored two touchdowns to close out the game. His final touchdown was a 53-yard run that clinched the game for Freehold and sent them into the next round to face Brick.
Tabb is proud of his players and loves where the program is coming along in terms of where they were last year and how they came back to get a home playoff game.
"I told the guys, especially our seniors, that we are definitely in debt to them," said Tabb. "Last year at this time we were 1-8. We were 1-9 last year and we just had a home playoff game. These seniors, from their hard work and dedication, we now have the ball moving in the right direction. We just got to get over that next hurdle and the next hurdle is let's win a playoff game."
Pennsauken's stand out player this year was Martin Booker Jr., who finished the season with 1,558 yards rushing on 175 carries and 20 touchdowns, not including his impressive playoff effort.