Pennsauken To Reduce Residents' Electric Rates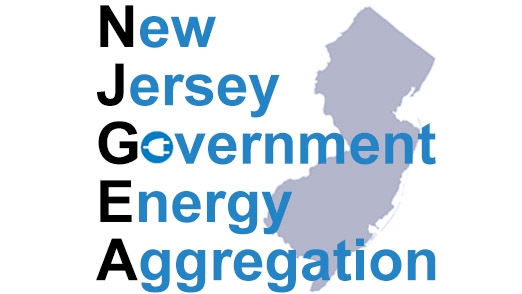 Residents of Pennsauken will soon enjoy lower electric rates, thanks to a new cost-saving program by the Township.
The new rate of $0.10865 per kilowatt-hour is 13 percent lower than that of the local utility, Public Service Electric & Gas (PSE&G). Total savings for Township residents is projected at $1,000,000 during the program's 16-month contract period. Pennsauken's municipal government is not receiving any financial consideration for participation in this program; the cost savings from the lower electric rate solely benefit residents.
"This program reduces our residents' electric bills without their having to do anything at all," says Mayor John Kneib. "PSE&G will still be their utility company; the power will just come from a different source. This program enables regular people to get the same kinds of discounted electric rates as large corporations."
More than 11,400 households are eligible for the cost-reducing program, part of a state-supported process called Government Energy Aggregation (GEA).
Under GEA, state-licensed energy suppliers bid their lowest rates in an online auction held by Pennsauken on March 8, 2016. The winning bid came from Talen Energy.
Three public meetings are scheduled to provide additional information and answer residents' questions about the program: Thursday, April 14 at 4:00 p.m. and 6:30 p.m.; and Tuesday, April 19 at 6:30 p.m. All meetings will be held at Howard M. Phifer Middle School, 8201 Park Ave., Pennsauken.
"We encourage residents to keep a close eye on their mail for more information about this program," added Mayor Kneib.
Created by the N.J. Board of Public Utilities and the Rate Counsel (formerly known as the Ratepayer Advocate), GEA is designed to help people take advantage of energy deregulation and cut energy costs. "Aggregation" refers to customers who form a group to purchase energy.
There is no cost for this program to the municipality, residents, or taxpayers. Pennsauken's 16-month GEA program will run from June 2016 to September 2017. Other towns across the state are running similar GEA programs.
PSE&G will continue to deliver residents' power, handle customer accounts, respond to outages, and maintain service. The only changes are the energy supplier (the company that provides the energy), the lower energy rate, and the supplier information on participating residents' utility bills.
Any resident who does not wish to participate in the rate-reducing program may opt out from April 1-30 (before the change occurs), or at any time thereafter, without any fee or penalty. Residents will receive information packets by mail, explaining the program in detail, by early April.
The new energy rate is fixed for 16 months, with no early cancellation fees, penalties, or fine print. This means that the rate is not a variable rate, unlike some other third-party contracts that are being offered. At the end of this 16-month period, another auction could be held.
All residents who have not already switched to a different (third-party) energy supplier will be automatically included. Anyone who has already chosen a third-party supplier will not be included in the program and will not receive any letters for opting out. If a resident wishes to join at a later date, they may call (856) 505-3895 to do so. This program is for residential customers only and businesses are not automatically enrolled.
The Township is receiving the technical expertise necessary to administer its GEA program from Moorestown-based T&M Associates, in partnership with Commercial Utility Consultants, a leading energy consulting firm with offices in Barrington.
For more information, please visit www.njaggregation.us/PTWP or call (856) 505-3895, Monday through Friday between 9:00 a.m. and 5:00 p.m.