Pennsauken's Excited As Schools Open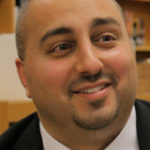 By Ronnie Tarchichi, Superintendent of Schools, Pennsauken School District 
The first day of school is around the corner, and we have a lot to celebrate and look forward to for the 2016-17 school year. On Sept. 6, students will be welcomed back to our schools, have new classrooms and new outstanding teachers, and will start making new friends.
Our students will embark on learning new material, developing skills, and mastering challenges. The preparation for their success comes from our hard-working teachers and administrators, as well as parent initiatives and other key stakeholders. This year, Pennsauken Public Schools begin new initiatives and programs that will help our students become productive students and citizens.
High School
We, as a school district and community, will begin the process of creating partnerships with local colleges and universities in articulation agreements, in order to provide our children with the ability to earn college credit for courses they will be taking at the high school level. Students will take the Accuplacer exam in the 10th grade, which will allow them to earn post secondary credit for courses they take in high school. Students will not only finish high school with a diploma, but if they work to their potential, they could earn up to an associate's degree before they graduate. This initiative will be accomplished in one of our future high school academies. A career academy is a reform model at the secondary level, where students enroll by choice. They are organized as schools within a school, with a small community of learners whose primary intent is to integrate a college or workforce preparatory program around a career theme. Our teachers and administrators will work together to coordinate an interdisciplinary style approach to learning with rigorous real world or post secondary application in a block scheduling format.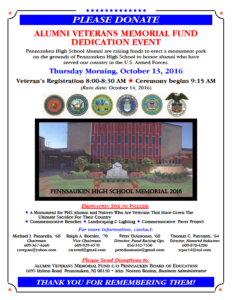 Pennsauken Public Schools is proud to offer the following upcoming academies:
Health Science
Engineering
Business and Finance
Police
Education
Performing Arts
Career and Technical Education
In addition to the college credit initiative, we will begin the process of offering classes in career and technical education (CTE). CTE programs for the 2016-17 year will include carpentry, culinary arts, child care, and automotive. We will also begin construction this year with the hopes of offering cosmetology/barbering for the 2017-18 school year.
Middle And Intermediate Schools
Students at our middle school and intermediate school will be offered more mathematics options as they will begin pre-algebra courses in the sixth Grade. Students will be offered additional academic growth time during the day to better assist them with the academic background necessary to prepare them for a more focused curriculum and sequence of courses. Career orientation will be offered to students beginning in sixth grade, to prepare students for the academies and collegiate style learning offered in the high school. Finally, the Pennsauken School District is very proud to welcome our new Intermediate School principal, Mr. Bunkowski.
Elementary Schools
We have a breath of new teachers beginning this semester at our elementary schools. The addition of more specials, including language, art, music, technology, and physical education, will offer students a more well-rounded curriculum in their elementary years. We have offered more academic curricula, including but not limited to new science curricula for our entire elementary population that mirrors the science curricula of the intermediate and middle schools. Our focus is to help each elementary student be successful in all subject areas. In order for that to happen, all stakeholders need to be on the same team, including administrators, teachers, parents, and students. The key is to have parents be partners in education with the teachers and the school. Teachers need parents to support learning through a regular review of assigned work, due dates, graded work, and grades. We ask that each family stay on top of their child's progress and give appropriate reminders about homework and study. Our elementary schools are at the forefront of knowledge, because they are where we lay the foundation for secondary education and professional careers.
Let's all help our children grow as scholars through laying the proper foundation both in the school and home environments.