Pennsauken's Taylor Writes For Television, Film

By Frank Sinatra, AAP Editor
Growing up, Pennsauken native Scott Taylor was a huge fan of television. And while he always had a knack for creative writing, it wasn't until he started working at a local TV station that Taylor realized he wanted to make the move to Hollywood.
"I wrote skits with a co-worker at Channel 17," says Taylor, a member of Pennsauken High School's graduating class of 1989. "Even though it was for our own amusement, I realized that I wanted to do this for a living."
That decision to move his soon-to-be growing family to California was 19 years ago.
"To be in TV or film, California is where it all happens. My wife was kind enough to move out here when she was sixth months pregnant," adds Taylor.
Since moving to the land of movies and TV, Scott's had some pretty impressive accomplishments as a professional writer. Taylor wrote and sold his first feature film, "Ain't No Body Like The One I Got," to MGM Studios. Shortly after that, he went on to his first job in television, writing for Eddie Murphy and Imagine Entertainment's sitcom, "The PJ's." Taylor has performed several feature rewrites for MGM Studios, including a page one rewrite on "Soul Plane," the comedy starring Kevin Hart, Snoop Dogg, and Kevin Arnold. Scott was also asked to participate in a joke pitch session for "Scary Movie 4." In television, Scott developed and produced the sketch comedy series, "The Tony Rock Project;" as well as written for Disney XD's "A Pair of Kings," season three of B.E.T.'s "Let's Stay Together," and "Secret Life of Boys" for the CBBC. More recently, Scott was brought in as a staff writer for the popular Nickelodeon program, "The Thundermans;" he and his writing partner currently serve as story editors on the show.
"'The Thundermans' has been such a huge blessing. It's provided for my family for three seasons," says Taylor. "It's great working on something my kids can see. I've learned so much."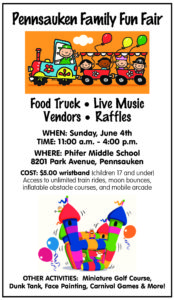 Scott is also developing a project with Pure Flix Entertainment, a studio that produces, distributes, acquires, and markets Christian and family-friendly films.
"It's great to be able to create some Christian content that's held to a high standard," explains Scott. "There are not that many chances to help develop a movie that impacts a wide audience. It's an honor."
To those with dreams of writing for Hollywood, Scott recommends tapping into what you're passionate about.
"Write what you know, what you're passionate about," says Taylor. "Don't take no for an answer. Hollywood weeds out those who get tired of pursuing their dreams. Pursue it with anything you have. It's a long race; you have to be persistent. The right door will open up."