Philadelphia Union Day In Pennsauken Rescheduled To July 10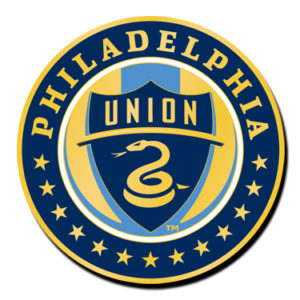 The Philadelphia Union Major League Soccer Club and PYAA Soccer Club have rescheduled their Union Day Event to Sunday, July 10.
The Philadelphia Union Day is open to children in the South Jersey area. The day will include inflatables and fun games, as well as a free youth soccer clinic for any interested child ages six to 13. There are two time slots available: 3:00-4:30 p.m. and 5:00-6:30 p.m.
All players must be registered, so please fill out the form – located at http://www.philadelphiaunion.com/fans/union-day-pennsauken – for each participating child. Please note that any participating child must bring their own soccer equipment and soccer ball to the clinic.
In addition to filling out this registration form, you will need to sign a waiver upon arrival at the clinic. All waivers must be signed by the parent or guardian, age 18 or older, of the registered child. Please print out and complete the waiver and bring to the clinic.
Football And Cheerleading Sign-Ups
PYAA football and cheerleading sign-ups will be every Thursday, 6:00-8:00 p.m., and Saturday, 10:00 a.m.-12:00 p.m., during June and July. Sign-ups are held at the PYAA Fieldhouse, located at 3501 Elm Ave., beginning Thursday, June 2. All forms of payment will be accepted.
PYAA cheerleading will conduct a free camp for all registered cheerleaders, beginning June 13 from 6:00-8:00 p.m. The camp will also be held at the PYAA Fieldhouse on Elm Ave.
PYAA football will conduct skill clinics and drills for all registered players Tuesdays, Wednesdays, and Thursdays, 6:00-8:00 p.m., beginning Tuesday, June 21 at Burrwood Field, located off of Browning Rd.