Police Conduct Patrols To Stop Distracted Driving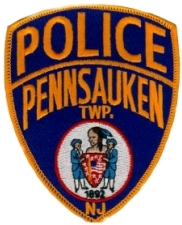 Content Provided By The Pennsauken Township Police Department
April is National Distracted Driver Month. It's a time to remind motorists of New Jersey's distracted driving laws, which includes a ban on handheld cell phone use and text messaging by all drivers and a ban on a cell phone use – handheld or hands free – by novice drivers.
Pennsauken Police will conduct special enforcement patrols targeting distracted drivers. This will consist of both roving patrols and fixed check points.
According to Distraction.gov, the official US government web site dedicated to increasing awareness about the dangers of distracted driving, distracted driving is any activity that could divert a person's attention away from the primary task of driving, which can endanger driver, passenger, and bystander safety. In 2012, an estimated 421,000 people were injured in motor vehicle crashes involving a distracted driver; 3,328 people were killed in distraction-affected crashes that year.
An Important Notice Regarding Emergency Dispatch
The Pennsauken Township Police Department's dispatch has been moved to Camden County Communication Center in Lindenwold, NJ to better serve the residents of Pennsauken. With this move, officers were provided with the most up-to-date communication system available.
The Police are asking residents to make sure they tell the dispatcher that they are calling from Pennsauken when they are calling 9-1-1 or the other Pennsauken Police numbers, such as 663-1234 or 663-1235; all of these numbers go to the Lindenwold dispatch. This simple step of giving your exact location will greatly assist the dispatcher. This applies to all police, fire or medical emergencies.
Keeping An Eye Out
As the weather gets nicer, there will be more foot traffic on the streets. There has already been an increase in burglaries to unlocked vehicles during the overnight hours. Actors are walking through the streets at night, trying doors of cars and trucks to locate unlocked vehicles. Do not leave any items of value in sight in vehicles that are parked and remember to lock your vehicle, even if it is parked in your driveway.
The Pennsauken Police also urges residents to call the police if you see something that looks suspicious or just doesn't seem right. Let the police come out and investigate the situation.