Small Business Saturday, Holiday Promotions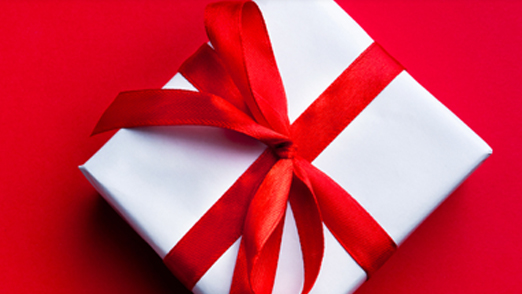 CLICK HERE FOR HOLIDAY DEALS IN PENNSAUKEN AND MERCHANTVILLE!
For the last six years, the holiday shopping season has kicked off with "Small Business Saturday," an initiative designed to encourage communities to shop local small businesses and keep neighborhoods thriving. And the numbers are impressive: according to recently released Small Business Saturday Consumer Insights Survey from the National Federation of Independent Business and American Express, three out of four consumers – 77 percent – are planning to "shop small" during the 2015 holiday season.
All Around Pennsauken is doing its part by highlighting offers and services by businesses in both Pennsauken and Merchantville.
Great Places To Grab Sweets And Desserts
Fun Toys Geared For Learning
Discount Harry's Selling Bikes, Clearancing Toys
Local Christmas Tree Sales
Toys For "Grown Ups"
A Community Toy Store With A Local Twist
Extra Ways To Get Into The Holiday Spirit
SMALL BUSINESS SATURDAY/HOLIDAY DEALS
At Cove Bridal Dress Salon, located at 2015 Cove Rd., is holding a special sale for Small Business Saturday. Select wedding gowns are just $300.00 (racks only). Everything else in the store is 15 percent off, No reorders on sale items.
---
Eilandarts Center is located at 10 E Chestnut Ave, Merchantville, NJ 08109, in the second floor of The Station.
Give your loved ones creative experiences to remember this holiday season!
Eilandarts Center offers gift certificates in any denomination, good toward kid's art classes, music lessons, birthday parties, and more. You choose the amount, and they choose their favorite creative experience! Note that our average class price is $90.
SMALL BUSINESS Saturday Special: Buy a $50 gift card and get a $10 free gift card.
---
Three-time world champion Ken MacKenzie, seen here with Pennsauken Mayor Rick Taylor, has been teaching martial arts in Pennsauken for 20 years. As part of the martial arts school's anniversary celebration, a special party and open house will be held on Saturday, Dec. 5 from 9:00 a.m. to 1:00 p.m. at their 7710 Maple Ave. location. The public is invited to enjoy food, a bounce house, martial arts demonstrations and more. For information, call (856) 662-5551.
---
Teddy Bear Daycare, established in Pennsauken in July 2014, serves families in the South Jersey area. The daycare offers extended hours seven days a week. During the holidays Teddy Bear Daycare is offering 50 percent off tuition specials!! The daycare also has weekend deals for families that need childcare on Saturday and Sunday hours. Teddy Bear Daycare is accepting all kids ages, six weeks to  five years of age. There is also an after school program, which helps school age children with homework after school hours at the Pennsauken Free Public Library. Drop off and pick up services are available for local families. Call (856) 662-8461 for more information.
---
Kidz Photography Studio specializes in family, children, youth team league photo day, nursery school photo day, headshots for all ages, maternity & newborn portraits. I am happy to bring some holiday cheer to Merchantville this year by offering Holiday Mini Sessions. Holiday Mini sessions will be held in the studio located at The Station Coffee, 10 E. Chestnut Ave starting on 11/25/2015. Session Fee is $135 for a half hour of studio time and includes high resolution images via download with the option to order from Kidz Shotz photo lab. For your convince, Holiday Mini Sessions can be booked by visiting the website www.kidzshotzphoto.com and/or www.facebook.com/kidzshotz . With a simple click of the "BOOK NOW" button, you may choose your date and time. BOOK your photo day to be completed on November 28th during Small Business Saturday and you will receive $25 off your session fee.
---
Nicole Nurthen Photography is now open at 105 S Centre St (across from Merchantville Elementary).
Holiday mini sessions will be running the rest of November and through December. For $100 you get 45 minutes, two sets, and 8 digital images. Also order your holiday photo cards straight through Nicole and save money compared to websites with similar items. Nicole is also hosting numerous events at her studio that you can check out and earn discounts for just attending. See her Facebook page for scheduled events.