STEP Soccer To Hold Summer Training Camp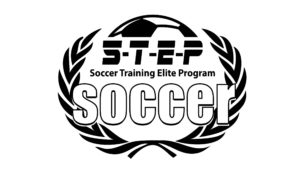 STEP Soccer Summer Camp is back with a whole new training curriculum to help children ages 4-16 create a passion for the game of soccer. STEP Soccer was founded in 2016 by Pennsauken's own Frank Tweneboa, Kutubu "Kip" Kpolie, and Billy Snyder. This collaboration of experience and mentorship has been brought together to pass down to the next generations of leaders on and off the field.
Sessions are held at the Pennsauken Recreational Sports Complex, located on Bethel and Westfield avenues. Camp dates are as follows:
Monday, June 26 through Thursday, June 30, 9:00 to 11:00 a.m., ages 8-16
Monday, July 10 through Thursday, July 13, 6:00 to 8:00 p.m., ages 8-16
Monday, Aug. 7 through Thursday, Aug. 10, 9:00 to 11:00 a.m., ages 8-16
Saturday mornings, July 1 through Aug. 19, 9:00 to 10:00 a.m., ages 4-7
For more information, e-mail STEPsoccerprogram@gmail.com or visit Facebook.com/STEPSoccer.