Streamlining The Abandoned/Vacant Property Process, Making It Easier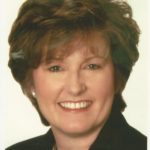 By Tracey Howarth, Pennsauken Township
One of the goals for the Township's vacant property program was to streamline and simplify the whole process from beginning to end. Well, we have just about completed that goal.
The first step in the process is vacant property registration. Getting a vacant property registered, as long as we know who owns the property and where to locate them, is not difficult. It's when those two very important pieces of information are missing that things get difficult. That's where Community Champions comes into the picture. This software helps to identify and locate that critical information. Once we have identified who owns the property, we can then begin to understand what the intentions of the owner are in getting the property occupied.
The next step is to move the property forward through all available legal channels and getting it on the road to occupation. To do that, Pennsauken has to have the property designated as abandoned. We have developed a one-page, simple form that will provide the courts with all the information they require to declare a property abandoned. This form is a product of research and partnership, leveraging Pennsauken's code department, tax office, the Township Clerk, the Merchantville-Pennsauken Water Commission, PSE&G, and the United States Post Office, as well as resident feedback.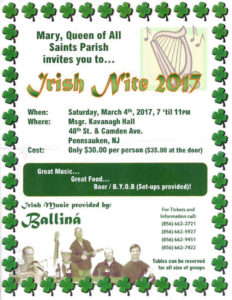 Once legally declared abandoned, the Township can move forward to getting the property occupied. In order for the Township to take over a property, we must first present to the courts a plan for the property; the financing to support the plan; and a timeline to completion. We are working extremely hard to keep the cost of this program expense neutral; an option for making this possible is for the Township to designate an "agent," otherwise known as a contractor. We've developed simple eligibility qualifications for any contractor who may want to get into the business of turning these properties around. In addition, each of these "agents" is held to the same planning standard as the Township. To date, we have heard from approximately six contractors who have shown interest in the program. Each of these companies will receive the qualifying information and have a deadline to provide the necessary documentation. Once that documentation has been reviewed, all of the qualifying contractors will be notified and provided a vacant property packet and a meeting date. So if you know of a contractor who would like to get involved with the program, or you are an interested contractor, please feel free to reach out to me at (856) 665-1000 ext. 145. I will be happy to ensure you are put on the mailing list of potential partners.
Our code department plays a key role in the occupation of these properties. Gary Burgin, our Township's construction official, has proposed a simplified inspection process that will identify any "big ticket" cost factors for our contractors prior to them showing interest in any particular property. They are the items that have the largest cost to rehabilitating a property. This inspection is meant to eliminate any surprises for the investor or contractor to the best of the Township's ability. When a property is designated as abandoned, our inspectors will use this process to inspect the property for all large cost deficiencies or violations; that information will be shared with our contractors so that they can make an informed decision regarding their investment. This is a big step. It's important for us to work together to get these properties occupied as quickly as possible. Our code department is essential to providing these contractors not just with the most up-to-date information possible on any property we are offering for rehabilitation, but also a list of any permits that may be required to correct any known deficiencies.
The housing resale inspection will remain as an additional layer of protection for the home buyer. Once a property is ready to be sold, the inspectors will do a final run through of the property to ensure that the potential home buyer is fully informed and to identify any further issues that may need to be addressed. At that point, it is between the buyer and seller to agree on whom will remedy the remaining issues.
The last part of this process is ensuring that the folks and families interested in purchasing these properties are fully vested and have a solid understanding of home ownership. We have put together a certification program for those individuals or families that are interested in purchasing one of these properties. As people complete the certification process, they will be put on a list of potential home buyers. That list will be provided to the real estate agents handling the sale of any of these properties.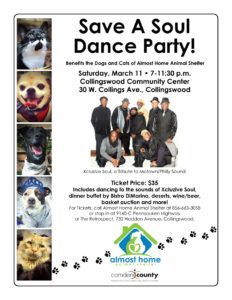 Home ownership is not the same as renting. Maybe you're a first time home buyer and have no background in home ownership. This class will take you from financing to remodeling. It will share with you all the great things our Township has to offer and how you can become an active member of the community. It will also teach you how to budget for those "fun" unexpected issues that occur in exactly the wrong time.
From start to finish, the Township has developed a program that puts everything you may need to know or understand regarding vacant properties in one place and made it as simple as possible to get through each step. As we have said, our goal is to get these properties identified, maintained and occupied. That was, is, and remains our top priority.
As always, if you have any questions, please reach out by calling (856) 665-1000 ext. 145.