Summertime Crime Prevention Tips For Residents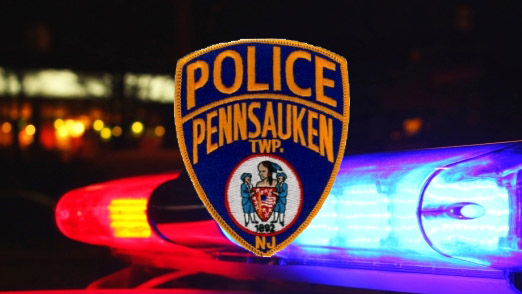 Information Provided By Pennsauken Township and The Pennsauken Township Police Department
To help residents reduce their risk of being the target of a crime during warmer weather, Pennsauken Township and the Pennsauken Township Police Department offer a variety of simple, yet effective tips.
Car Safety
No matter how hot it is, always roll your car windows up, take your keys and lock your car doors, especially at night.
Keep valuable items, such as iPods, cell phones, and GPS devices out of sight. If you can see it from outside of your car, so can criminals.
Car thieves will often walk through neighborhoods checking for unlocked cars. If you see anything suspicious, be sure to call 9-1-1 immediately.
Summer Burglaries
July and August are the two months of the year where home burglaries are the most frequent. And contrary to popular belief, more than half of burglaries – 65 percent – occur between 6:00 a.m. and 6:00 p.m., while many home owners are at work. If a resident has an alarm system installed in their home, it's vital to make sure that it is active and in "away" mode while a home owner is out. Criminals look for easy targets; a home with an alarm system in use is the opposite of that.
In addition, it's important for residents to secure valuable items on their property. Keep doors and sheds locked; and don't leave bikes, lawn mowers, etc. out in the open and easily accessible to thieves.
The police also call on residents to become actively involved in protecting their neighborhoods and reporting suspicious people or activity. Potential burglars will often knock on a resident's door to see if anyone is home before breaking in. If someone answers, he or she will usually ask for directions, claim they lost a pet, try to solicit "handyman" work, or ask for somebody. If someone suspicious unexpectedly knocks on your door, please notify Pennsauken Police.
As additional "eyes and ears" of law enforcement, residents can help to reduce crime and increase the quality of our community by knowing what to report. A quick and accurate description of events, vehicles, and persons can make the difference in apprehending a potential criminal. The police caution against putting oneself in danger when reporting suspicious activity, but if possible, try to safely obtain the suspect's physical description, including what he or she is wearing. When reporting suspicious vehicles, information as to the make and model, vehicle occupants, the license plate, or any identifying marks or characteristics and direction of travel is crucial.
Alert citizens can effectively work with police to reduce crime and have shown their success in the past. If a crime occurs in your neighborhood, please make us aware if someone has a video of the incident. Video cameras often times capture footage that can quickly lead to an arrest.
Pennsauken Town Watch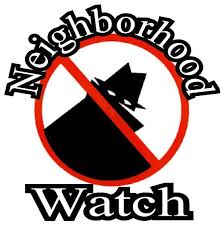 For those residents looking to become more active in the safety of their community, Pennsauken's Town Watch hosts meetings on the second Wednesday of each month. This month's meeting occurs on July 12, 7:30 p.m., at the Pennsauken Police Department, Second Floor. For more information, call (856) 488-0080 ext. 2417.
Report Suspicious Activity
The police always stress the importance of reporting suspicious behavior, which can go a long way in preventing crimes in the Pennsauken community.
"We ask you to call the police if you see something," explains Captain Michael Probasco. "Call 9-1-1. It's better for us to come out and investigate and check them out."
"You can call 9-1-1 and tell them that you want to be anonymous," says Sgt. Phil Olivo. "If they're thinking about doing something wrong, they're going to think twice."
Residents can also anonymously report any drug activity by calling 9-1-1 as the incident is occurring.
"If someone's concerned about retribution for alerting the police, they can tell the 9-1-1 dispatcher that they want to remain anonymous and they do not want an officer to come to their residence if they are reporting drug activity as it is occurring," adds Olivo. "Officers will respond to the location to investigate the activity, but they won't speak with the caller. The resident will remain anonymous."
To report crime tips online anonymously, visit http://www.twp.pennsauken.nj.us/police/anonymous-tip-form.