Tag:
Pennsauken
Click on this image for more information about local companies looking to hire! Featured are positions from: Bayada Home Health Care Edison Retail Solutions Simmons Foods John's Landscaping Safety Bus
A group of local police officers are joining together to honor the memories of those who lost their lives in the line of duty. Team Pennsauken is made up of members of the Pennsauken and Merchantville Police Departments who will
By Rachael Rivera, AAP Columnist This month, some people will be focusing on basketball and all the March Madness. Others will be awaiting the glorious holiday that is Saint Patrick's Day. There are many different ways to celebrate this fun
Any Garment Cleaners, located at the Route 70 and 38 intersection in Pennsauken by Harbor Freight, is holding its annual NCAA March Madness Bracket Challenge. Participants who fill in their bracket online have the opportunity to win a variety of
Do you have boxes and bags of sensitive personal or financial documents? Old bills with account information on them? Papers with signatures? Good news! The Pennsauken Environmental Commission is sponsoring an even bigger document shredding event this year, with two
By Robert Fisher-Hughes, AAP Columnist and Amateur Historian The world in 1892 was different, but people were much the same. Things new then are old now, but they persist in our lives. It was the year the Nutcracker ballet debuted
Have an intact TV that you want to get rid of? A CRT computer monitor that doesn't work? Realize it's cheaper to buy a new printer than to fix your old one? You're not alone. More and more, it's been
By Tracey Howarth, Pennsauken Township Calling all contractors! Would you like to get involved in Pennsauken's abandoned property program? We are moving onto the next phase of our abandoned property initiative: looking for qualified contractors to help rehab and flip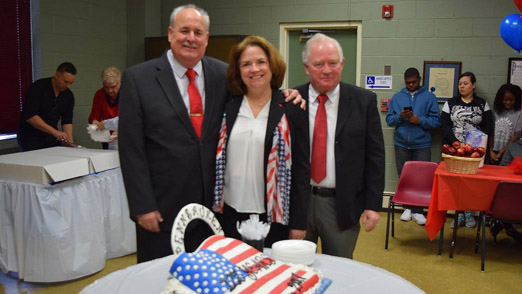 By Frank Sinatra, AAP Editor Happy birthday Pennsauken!