Tag:
schools
The Pennsauken Board of Education recently recognized Pennsauken High School seniors Daniel Ball and Tuong Tran as students of the month. Daniel's GPA is 4.31. He is a member of the Latin Club, Latin Honor Society, Marching Band, Indoor Drum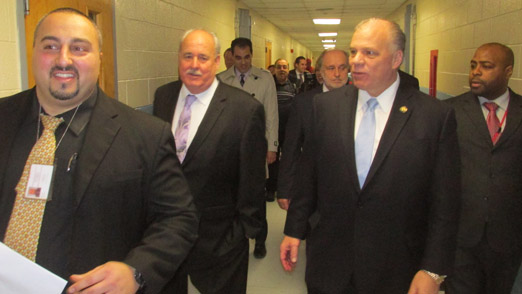 By Frank Sinatra, AAP Editor On Feb. 7, New Jersey Senate President Stephen M. Sweeney toured Pennsauken High School and sat down to talk with students. During his visit, Sweeney, who grew up in Pennsauken and went to school at
By Francine Eisenmann, REACH Coordinator Regional Enrichment Activities for Children with High Abilities (REACH) began a number of years ago to give parents, students, and teachers throughout our state the opportunity to get together to network, learn, and create. A
Pennsauken High School's cast of the spring musical, "The Wedding Singer," will host a whimsical fairytale tea party on Saturday, Feb. 25, 2:00 to 4:00 p.m. at the Pennsauken High School cafeteria, 800 Hylton Rd. Some of your favorite fairytale
By the Pennsauken Board of Education: Nick Perry, President; Allyson Meloni-Scavuzzo, Vice President; Cheryl Duffy; Michael Hurley; Diane Johnson; Leona Moss; Jennifer Slattery; Orlando Viera; and JoAnn Young Over the past several months, the Pennsauken Board of Education has been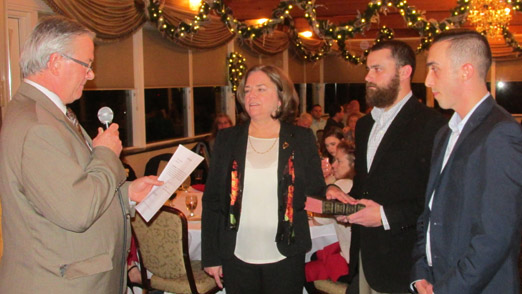 By Frank Sinatra, AAP Editor An annual rite for Pennsauken's municipal government, the Township once again held its reorganization meeting on Jan. 4, swearing in its newly-elected officers and selecting the organization's leadership for 2017.