The Start Of Summer And New Beginnings In Pennsauken
EDITOR'S NOTE: In the print edition of the paper, the date of the Community Service Office Hours hosted by Congressman Norcross' staff was incorrect. The event will actually be held at the Library on Wednesday, June 21. The date is corrected in the article below. We apologize for any inconvenience this may have caused.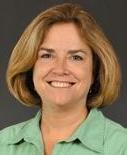 By Betsy McBride, Mayor of Pennsauken Township
The Summer Solstice on June 21 is traditionally celebrated as a "new beginning," a time to start fresh. The month of June holds quite a few new beginnings for Pennsauken.
For those of us with children graduating from eighth grade, high school, or college, it is time to celebrate the beginning of a new chapter in their lives. For our youth, June is the beginning of their summer break. Parents and families are thinking of activities to keep them happy, safe and learning through the summer. Pennsauken offers a variety of programs for children all summer long. For details, visit http://www.twp.pennsauken.nj.us. Keeping our youth engaged and safe is a priority for the Township Committee. Staying active can have very positive effects on our kids. Please take advantage of these offerings.
How about joining Pennsauken's Municipal Pool? It's currently open on weekends but will begin daily operation on June 17. The facilities are great and annual membership is extremely reasonable. For more information, call Parks and Recreation at (856) 665-1000 x151.
Don't forget about the Pennsauken Free Public Library's Summer Reading Program, which begins later this month. Be sure to visit the Library's Facebook page for details.
On June 21, members of Congressman Norcross's staff will be at the Pennsauken Free Public Library, 5605 N. Crescent Blvd., from 7:00 to 9:00 p.m. for "Community Service Office Hours." They'll be joined by vendors from government agencies, non-profits, and the like, specializing in housing services for new home buyers and those struggling to keep their homes. This offer of assistance can be a new beginning for our residents. Please share this with family and friends.
Beginning this June, Bayada Home Health Care will move 400 employees to their new international headquarters in Pennsauken. We will join them in celebrating this "new beginning" at a ribbon cutting on June 22. Township Committee recognizes they chose our great town because of our location; we look forward to other national companies coming to grow with us.
Last, but certainly not least, the groundbreaking of the new Haddon Point residential development at the site of the old Pennsauken Mart is scheduled to begin in a few weeks. After 15 years of waiting, Delco Development will build market-rate one- and two-bedroom apartments on the site. Stay posted on Facebook, our web site or on Channel 19 for details.
On behalf of the entire Township Committee, I wish you and yours a happy and safe June. Celebrate our great country on Flag Day; celebrate our fathers on Father's Day; and celebrate our new beginnings as a Pennsauken community.