Township Watch Offers Holiday Safety Tips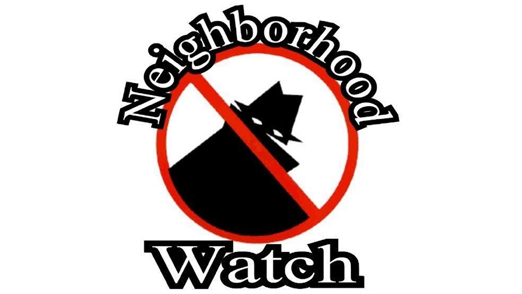 Pennsauken's Township Watch would like remind all residents that with the holiday season, residents should be aware of the increased chance of theft. With the hustle and bustle of the holidays, and all the shopping that occurs this time of year, being careless can put you at risk. Here are some simple steps you can take that will help keep you, your family and your property safe.
Shopping Tips
Try to shop during daylight hours when possible. When headed out after dark, be sure to shop with a family member or friend. Remember to place packages in the trunk of car out of sight. While shopping, be sure to dress casually and comfortably, and refrain from wearing any expensive jewelry. Also, leave the pocket book at home and only carry your ID and the necessary cash and credit cards you expect to use.
If you have to use an ATM while shopping, be sure to use additional caution. Be extremely aware of your surroundings and keep a look out for people exhibiting suspicious behavior.
After The Gifts Are Unwrapped
When taking out your trash during the holidays, be sure break down and cut up boxes of large ticket items and turn them inside out before recycling them. Also, write down serial numbers commonly found on boxes to help recover items if they are stolen.
Common Sense Practices
Always be aware of your surroundings. If something seems out of the ordinary, such as strange cars or trucks circling the neighborhood numerous times; suspicious people looking in homes or going house to house up and down the block; or any unusual behavior at all, call the police. This is our community; only by working together can we keep our town safe.
Residents of Pennsauken are invited to attend the next Township Watch meeting, Wednesday, Dec. 10 at 7:30 p.m. on the second floor of the Pennsauken Police Station, located at 2400 Bethel Ave., right off of Rt. 130. Meetings are held on the second Wednesday of each month. For more information, call 856-488-0080 ext. 2417.
New Jersey Identity Theft News
A survey among New Jersey residents by Experian's ProtectMyID® reveals that 48 percent of survey respondents have been a victim of identity theft or know someone who has, while almost the same number (44 percent) know someone who has been affected by a data breach or experienced one directly.
This may be why many New Jersey residents are concerned about identity theft (68 percent), which could be contributing to their good security habits. A majority of survey respondents take precautions, such as avoiding sharing their Social Security number unless required (76 percent), checking account statements for any erroneous activity (72 percent), keeping antivirus and antimalware programs up to date (68 percent) and not responding to phishing scams that ask for personal information (68 percent).
More than half of survey respondents have also changed their shopping behavior due to retail data breaches. Thirty-two percent prefer to use cash when possible, 18 percent do not shop at stores that have had a data breach, and 16 percent do not use a credit card as often.
However, there is room for improvement. Only 46 percent of New Jersey residents shred canceled checks; 41 percent know which statements to expect every month to identify if one may be missing; and, surprisingly, only about a third (36 percent) password-protect their smartphone or tablet device. Almost half of respondents (46 percent) do not use different passwords for each online account or website.
"The good news is that New Jerseyans are taking key steps to protect their identities," said Becky Frost, senior manager of Consumer Education for Experian's ProtectMyID. "However, there is room to do more, especially when it comes to using devices and managing online accounts. Consumers need to remember that even a stolen email address can lead to other personal information being accessed and used for fraud."
Other ways New Jersey residents safeguard their identities
Sixty-one percent of survey respondents use PINs and passwords that are difficult to guess, and they do not write them down
Sixty percent have checked their credit report at least once for identity theft
More than 50 percent who were victims of identity theft noticed charges on a credit or debit card to discover the fraud
Many (60 percent) understand that adding friends on social networks that are unknown is risky
The key steps to protect yourself
Change passwords regularly
Avoid sharing personally identifying information, such as your birthday, on social networks
Shred financial documents before disposing of them
Review credit reports regularly and watch for signs of fraud
If you receive a data breach notification letter from a business, follow the instructions and enroll in its offer for free protection products
Have a partner in the fight against identity theft, consider enrolling in identity protection monitoring, and take action if you receive alerts that your identity could be compromised
About the survey
The online survey was conducted by Qualtrics on behalf of Experian from Sept. 17–22, 2014, among 370 adults ages 18 and older residing in New Jersey. This online survey is not based on a probability sample; therefore, no estimate of theoretical sampling error can be calculated.
About Experian
Experian® is a leading global information services company, providing data and analytical tools to clients around the world. The Group helps businesses to manage credit risk, prevent fraud, target marketing offers and automate decision making. Experian also helps individuals to check their credit report and credit score, and protect against identity theft.