Waterlines, June 2016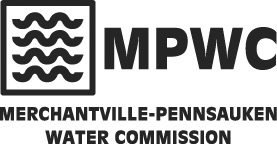 MPWC HOLDS ANNUAL DRINKING WATER WEEK CONTEST
In honor of "Drinking Water Week 2016," the Merchantville-Pennsauken Water Commission invited fifth grade students to showcase their artistic talents by participating in our annual poster contest. With the MPWC celebrating its 90th year serving the communities of Merchantville and Pennsauken, as well as parts of Cherry Hill and Camden, the students were asked to create projects surrounding this year's theme of "The History of Water." 
Entries included everything from Roman aqueducts to the introduction of chlorine in the treatment process; newer processes like desalinization; and everything in between. Students chose from a variety of options like posters, essays, dioramas, and the like. The top entries were recognized at the MPWC's May Commission Meeting.
2016 CONSUMER CONFIDENCE REPORT
We are pleased to report that during the past year, the water delivered to your home or business complied with or exceeded all state and federal drinking water requirements.
The MPWC's 2016 Consumer Confidence Report has been completed. This edition covers all testing completed from January through December 2015. We are proud to inform you that our compliance with all state and federal drinking water laws remains exemplary. As always, we are committed to delivering the best quality drinking water. We remain vigilant in meeting the challenges of source water protection, water conservation, and community education, while continuing to serve the needs of all our water users.
Beginning this year, the MPWC will no longer mail individual copies of the Consumer Confidence Report to customers, as it is available electronically on our website. Visit http://www.gemgrp.com/ereports/MPWC2015CCR.pdf.
Printed copies will be available in our office on or before July 1, 2016. If you have any questions, please contact our Customer Support Center during regular business hours, Monday through Friday, from 8:00 a.m. until 4:00 p.m.