Waterlines September 2015
MPWC To Participate In 9/11 Heroes Run
On Sunday, Sept. 13 at 9:11 a.m., the Merchantville-Pennsauken Water Commission, along with our family, friends and community members, are joining together to give back! Join us at Cooper River Park in Pennsauken for a 5K Run + 1 Mile Fun Run/Walk in honor of the Travis Manion Foundation.
Ask yourself, "If not me, then who?" Join the movement!

The 9/11 Heroes Run unites communities internationally, with the goal to never forget the sacrifices of the heroes of September 11, 2001 and in the wars since: veteran, first responder, civilian, and military. Join us to raise awareness and honor the fallen.
Run, Volunteer, Donate, Cheer…but most of all: HONOR
The 9/11 Heroes Run 5k +1M fun run/walk welcomes runners and walkers of all levels and of all ages. Events take place all over the world, on or near Sept. 11, and are 100 percent organized by local community volunteers. It is the perfect opportunity for your community to personally come out and thank your local veterans, their families, and first responders in an annual, fun, and family friendly environment!
To join Team MPWC in our support of the Travis Manion Foundation, visit www.mpwc.com or our Facebook page and click on the link to our team fundraising page to register and/or donate. You can also visit https://donate.travismanion.org/fundraise/team?ftid=54938 to directly access our fundraising page.
---
A REMINDER TO OUR SENIOR AND DISABLED CUSTOMERS
Enrollment for 2016 Discounts Begins in October! Please note that even if you are currently receiving a discount, you must apply EACH year to continue receiving your discount. Now is a good time to collect any information you may need for your application. As a reminder, our qualification guidelines are shown below:
Senior Citizen Qualifications
Disabled Person Qualifications
You must…

Be 65 years of age or older
Have an income of $10,000 or less per year (not including Social Security)
Have a 5/8″ water meter
Own and live in a single family dwelling
Receive a senior citizen discount on your tax bill

You must…

Have an income of less than $10,000 per year
Have a 5/8″ water meter
Own and live in a single family dwelling
Receive a disabled discount on your tax bill
The enrollment period begins in October and continues through December. Stop by our administrative headquarters at 6751 Westfield Ave. in Pennsauken to pick up an application. You may also print a copy of the enrollment form by visiting our website at www.mpwc.com. Our Customer Support Representatives will be happy to assist you in completing your enrollment form. Your enrollment form requires your block and lot number so please bring along a copy of your tax bill.
---
FLUSHING OF FIRE HYDRANTS
THE MERCHANTVILLE-PENNSAUKEN WATER COMMISSION WILL BE FLUSHING HYDRANTS SUNDAY THROUGH THURSDAY NIGHTS, BEGINNING SEPTEMBER 27, 2015 THROUGH OCTOBER 8, 2015 BETWEEN THE HOURS OF 7:00 AND 11:00 P.M.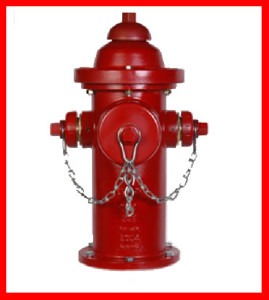 Hydrant flushing is an important element in the continuing program to improve the quality of water in our system. This procedure clears the distribution system of non-harmful sediment that may build up over time. The MPWC schedules hydrant flushing during night and early morning hours to create the least impact on our customers.
While we are flushing in your neighborhood, you may experience decreased water pressure and/or temporary discoloration of your water. If discoloration occurs, customers are advised to simply run their cold water for a few minutes until it is clear. Customers are encouraged to check for discolored water before doing laundry.
If customers have questions regarding the flushing program, they should contact the MPWC Customer Support Center at (856) 663-0043.