Waterlines: What You Need To Know About Hydrant Flushing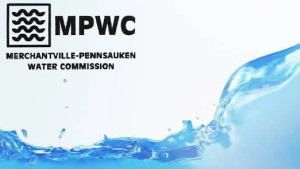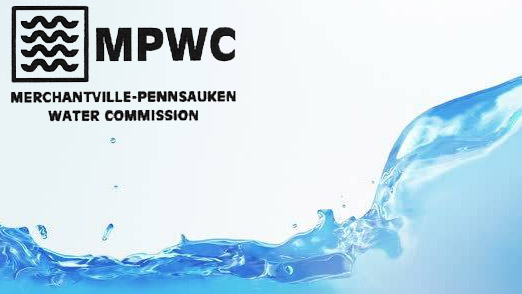 With the first of our biannual hydrant flushing coming up this April (Sunday through Thursday nights between the hours of 7:00 and 11:00 p.m., beginning April 2 and continuing through April 13), the MPWC wanted to take the time to address some of the questions that seem to pop up each year regarding the program.
Q.) Why are you flushing hydrants?
A.) Flushing fire hydrants serves three primary functions:
Any accumulated mineral formations are scoured off of the lining of the water mains.
Water that may have been sitting in dead end areas is removed.
Hydrants can be inspected and repaired so they are operating at 100 percent when fire departments need them.
Q.) Does the fire department know you are using their hydrants?
A.) While fire departments, public works, and sewer authorities use the fire hydrants for various needs, all of the hydrants are in fact, owned by and maintained exclusively by the MPWC.
Q.) Why do you flush the hydrants at night?
A.) While the MPWC strives to impact as few of our neighbors and customers as possible, we are also sensitive to the rules and laws that regulate businesses and schools. The MPWC also continues its regularly scheduled work throughout the week. This includes the treatment of water, reading water meters, replacing and/or servicing of water meters, and making repairs to hydrants, service lines, and water mains.
Q.) How do you decide where and where to flush?
A.) The MPWC is fortunate to have our treatment stations located in such a fashion that it essentially divides the service area into two "zones." From there, the flushing teams use a directional flushing approach, beginning at each station and working out towards the ends of the distribution system.
Q.) How will I know when my street will be flushed?
A.) We share our flushing schedule on our Facebook page, as well as on our website, www.mpwc.com. We post each night's flushing schedule by noon each day. The full two-week schedule is not posted in its entirety ahead of time because it can be affected by a number of issues, including weather events, main breaks, or fires. When the proposed schedule is interrupted for any reason, it is reworked before posting so that we can provide the most accurate information each night.
Q.) During the two-week flushing program, do I have to do anything differently?
A.) If certain steps are followed, there should be no impact to your water quality and appliances:
Keep an eye on Facebook or our website, if accessible, to see if we're in your area; and please check each day in case a schedule was revised, as described above.
Try not to run your water between the flushing times of 7:00 and 11:00 p.m.
After 11:00 p.m., or when you wake in the morning, run your cold water ONLY from a source that does not have an aerator or screen to avoid clogging. Running your hot water can result in minerals being drawn into your water heater. The best places to run your cold water tend to be outside hose spigots or the cold water tap in your tub. Run until the water is clear.
If you notice discolored water on your hot water side, you may need to drain your water heater until clear.
If you notice a decrease in pressure from a sink or shower, you may need to remove and clean any mineral build up from your aerator.
If you notice a decrease in pressure or discoloration in your washing machine, you may need to remove the water feed line and clean out the aerator in the back of your washing machine.
(Disclaimer: if you are not familiar or comfortable with performing regular maintenance to your appliances, please consult a professional plumber)
Q.) Am I being charged for the water being flushed from the hydrant?
 A.) No, the only water that MPWC customers are charged for is the water that passes through their water meter.
Q.) Isn't flushing a waste of water?
 A.) When it comes to ensuring the best quality of water available flushing is not viewed as a "waste." The MPWC tries to run the hydrant only as long as is required to make sure that the water main is flushed clean. A typical hydrant will only need to be run 15 to 20 minutes. In fact, the MPWC follows the flushing guidelines that are recommended by the American Water Works Association and followed by countless water utilities across the country to maintain top water quality for our customers.
While we realize that not every single question and concern might have been addressed, we hope that this information will help ease some minds and broaden some understanding. If there are still any lingering questions, please feel free to reach out to use at (856) 663-0043. We are staffed 24 hours a day, 7 days a week, 365 days a year to assist and answer our neighbors and customers.