Author Judith Kristen To Discuss New Book On Bereavement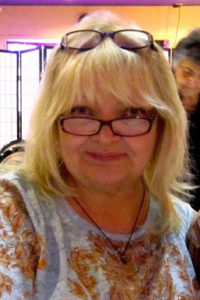 Local author and All Around Pennsauken columnist Judith Kristen will be discussing her latest book, "The Art and Grace of Communication: Healing Broken Hearts After the Loss of a Loved One," on Thursday, May 4, 6:30 to 8:30 p.m., at the Pennsauken Free Public Library, 5605 N. Crescent Blvd., Pennsauken; and again on Wednesday, June 14, 11:00 a.m. at Saint Peter's Senior Ministry, 55 W. Maple, Merchantville.
"The Art and Grace of Communication" offers necessary information those coping with the loss of a loved one, inspiring readers with touching stories filled with understanding, hope, friendship, and compassion. Judith writes straight from the heart, drawing from the experiences of losing her beloved son, Jon, at the age of 45.
"Judith's words are so powerful and so helpful and so very true," says Bobbi Staglaino, newsletter editor for The Compassionate Friends – Camden County Chapter, a non-profit that helps grieving families. "This book is grace, light, and comfort for all families who have suffered loss."
In addition to Judith's presentation and Q&A session, signed copies of the book will be available for purchase for $10.