Bayada To Hold Ribbon Cutting Ceremony On June 22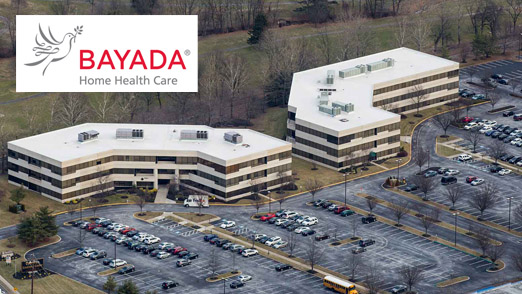 By Frank Sinatra, AAP Editor
Bayada Home Health Care, a trusted home health care agency with over 40 years of experience, will officially open their new Pennsauken offices with a ceremonial ribbon cutting on Thursday, June 22.
"We are thrilled here in Pennsauken to have Bayada move in. We couldn't be happier," says Pennsauken Mayor Betsy McBride. "Bayada chose this location to consolidate for six surrounding counties. It's a great opportunity for them to bring everyone together. It's a great opportunity for Pennsauken and we're happy to be here."
Bayada's new office space in Pennsauken will consolidate support office functions, such as IT, communications, and accounting, bringing more than 400 employees into a single location, with plans to transition an additional 100 employees to the site over the next five years. The Pennsauken location will also house the organization's international training center; Bayada employees from all over the world will be coming to learn how to provide compassionate health care.
Bayada is renovating the two buildings in phases, with the first group of employees moving in this month. In addition to support office staff, the new space will also host Bayada's Camden County assistive care office, which employs home health aides who provide personal care services.