Food Adventures: Eclipse Brewing Opens In Merchantville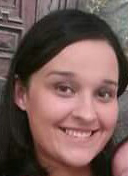 By Rachael Rivera, AAP Columnist
Eclipse Brewing has recently joined the ranks in our local brewery selection in Pennsauken, Merchantville, and the surrounding areas. They just opened on Oct. 9; and being a craft brew fan myself, I had to explore this place. This "nano-brewery" really blew me away. I got there a little bit before they opened and got to see the hustle and bustle behind the scenes as the brew master began his work.
Brew master Christopher Mattern and his partner Beth Manning have brought something great to our area. Christopher, a brewer with a degree in horticulture, has been crafting beers for over 30 years. His knowledge of all things plant has allowed him to even grow his own hops, which can be seen around the entire establishment, the former Merchantville EMS building located on Park Ave. Eclipse Brewing runs right along the Merchantville bike trail and is a great stop if you get the chance. If the flag is up, head on in.
Christopher follows a certain system where he "creates something or does something and enjoys the results down the line." His passion for brewing follows this exact idea. He invests his time into making something delicious that we get to taste a few months – or more – later. There are about 18 taps available during your visit; Eclipse Brewing is open on Sundays from 12:00 to 8:00 p.m. and Friday afternoons until about 9:00 p.m. The inside is fantastically cozy and the vibes you get are that of a friend's home if you were to go visit for drinks. They offer simply bar treats; pretzels and fresh popped popcorn from their machine right in the bar.
The beers available are definitely unique to Eclipse. I tried a wit bier, which was delicious but is Christopher's own play on the brew by using his own special hops. It plays with your taste buds. I got hints of orange peel during my tasting so I encourage you to be adventurous and try your own. Christopher even makes his own soda! The grape soda is delightful.
On your visit, make sure to check out the artwork on their chalkboards; the collection of beer artifacts collected by Christopher over the years lining the walls; and the maps next to the bar. Make sure to ask about the maps!
When I asked Christopher what he would like to relay to our residents his response was simple and perfect. He wants everyone to know how welcome they feel and how they really hope to become a part of fabric of the community.
This could very well become one of my local haunts and I can't wait to see where they go from here.
Check Eclipse Brewery out in person at 25 E. Park Ave. in Merchantville and on Facebook at Eclipse Brewing. They can be reached over the phone at (856)662-7453.
Whether you decide to try the wit bier yourself or just go to check out the scene, make sure to enjoy your food adventures.