Food Adventures: Merchantville Sweet Shop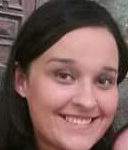 By Rachael River, AAP Columnist,
In the 1880's the very first ice cream sundae was born. Since then it has evolved in the best was to incorporate all types of new ingredients from gummy bears to gold flaking! I stopped in at the Merchantville Sweet Shop and sat down with the owners Larry Albright, whose family owned the Juniata Sweet Shop 30 years ago, and Ramon Garcia, a resident of Camden looking to move into Pennsauken, to talk about the new place and hear about some of their fun treats and future plans.
While I sipped my homemade cookies and cream milkshake, I got to really check out this retro-style ice cream parlor. The styling is right out of the 50's with a few modern amenities to "sweeten" any visit. There is a flat screen TV up on the wall as well as a number of fun arcade games that line the front wall.
The shop opened on July 1, but was in the works for three years until dream became reality. There are 11 employees, ranging from 14 to 80 years old. The Sweet Shop aims for a family-friendly vibe; and being that it's a family business certainly helps.
The shop offers all types of treats and eats. They have fresh donuts, muffins, and coffee along with other finger foods and their signature treat, the donut sundae, which consists of a donut split down the middle and topped with three scoops of your choice of ice cream. Then there's the hot fudge and whipped cream. This is all topped with a cherry in perfect sundae fashion. You can enjoy this delight while relaxing at their outdoor seating.
Merchantville Sweet Shop offers party hosting options. The shop is available for birthdays, sports team parties and any other fun get together you can think of. They also offer catering for your event. You can contact them for party planning at RLGarcia716@gmail.com.
The Merchantville Sweet Shop is open Monday through Friday, 6:30 a.m. to 9:30 p.m.; Saturday, 8:00 a.m. to 9:30 p.m.; and Sunday, 9:00 a.m. to 9:00 p.m. The also have a Facebook page, so be sure to "like" them. Their Instagram name is Merchantville_SweetShop.
For any service men and women out there, the Merchantville Sweet Shop wants you to come on by to enjoy a free coffee and would like to express their thank you for your service.
I really enjoyed my visit here and the staff there is fantastic. This place is very kid-friendly but caters to the the working people as well who can come in for an early morning breakfast sandwich and a coffee. Keep an eye out in the near future for coupons too! This is a definite must-visit spot in town so get your sweet tooth ready and enjoy your Food Adventure!