Food Truck Cooks Up Sweet And Savory Waffles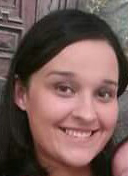 By Rachael Shugars, AAP Columnist
WAFFLES! The word brings with it delicious thoughts of pillowy, slightly crunchy, cake-like bliss. If you had the chance to go to the Pennsauken Harvest Festival, then you may have seen this month's latest hot topic, Dan's Waffles, a food truck serving up some of the finest made-to-order bubble and Belgian sugar waffles.
Standing at the ordering window of the bright blue truck, I marveled at the selection – there are over two dozen toppings to choose from – and zeroed in on the bacon, egg and cheese bubble waffle with a sriracha maple syrup drizzle. They also offer regular Belgian waffles for the more traditional waffle eaters out there. I devoured my order using a taco-like tactic and made short work of it. My husband got the unicorn milkshake, which very much lives up to its name with ingredients like a candy rainbow rope, marshmallows, strawberry Pocky sticks, crumbles of Fruity Pebbles, and berry drizzle, all topped off with some seriously tasty whipped cream. Finally, I ordered a bubble waffle for my two year old that was covered in berry drizzle, a scoop of vanilla ice cream, and whipped cream. Please note that my son was being an angel that morning so this treat was well deserved.
Pennsauken residents Russel and Dan Hover are the owners and operators of Dan's Waffles. A chef for over 18 years, Dan worked previously for Ritz Seafood in Voorhees. Russel's good friend and helper on the truck, Lily Rafferty, was also there taking orders and serving up dishes.
The truck was a dream that started two years ago; and after a ton of amazing renovations, the truck became a reality. They made their debut at Pennsauken's 125th Birthday Bash and got rave reviews.
You can find "Dan's Waffles" on Facebook to view reviews, find out where they'll be and get a glimpse at some of their dishes, like the mouth-watering caramel apple waffle. For Thanksgiving, Dan's Waffles will be selling their award-winning triple coconut cream pies, which were featured on the Food Network's "The Best Thing I Ever Ate." They are well worth the $37 price tag and they will even have a set location for a few hours Thanksgiving morning to ensure the freshest pies ever. I had a chance to taste a slice of this decadent treat; all I can say is that if you like coconut, do yourself and your taste buds a favor and get one of these pies.
These Pennsauken natives like to make their rounds so you can find them at a lot of the upcoming local events. They also love to cater and are planning on running all year round to make your event extra special. What more can you ask for but to have a Food Network reviewed truck at your next big event? Contact them at (856) 566-6650 or e-mail dan@danswaffles.com. Catch them on Instagram and Twitter at "DANWAFFLES1."
Dan and Russel are just genuine, pleasant folks doing something great to bring a smile to people's faces. I'd say they are doing one heck of a job. Go check them out! And no matter what waffle you get, savory, sweet, with ice cream or without, make sure to enjoy your food adventures!