Indians Take Tough Loss Under Friday Night Lights
By Albert Dadson, AAP Intern
Pennsauken came out on Friday under the lights on a nippy night sky. They ended up losing the game 39-0 to a determined Camden Catholic squad.
Even though they lost, head coach Clinton Tabb thanked the turn out and showed his appreciation to the fans for their support.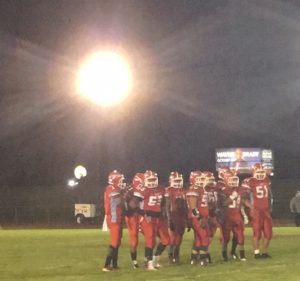 "We had a nice crowd today. I wish we could have gave them a better show, but the kids came out and I think the kids enjoyed the environment. Hopefully one day, we'll get permanent lights and this will be an every Friday night affair," said Coach Tabb.
Even with the crowd supporting them every step of the way, the Indians offense was ineffective and the defense couldn't make a stand. Tabb sees some bright light in this blowout though; and he let his team know that they weren't completely ineffective on the field.
"The one thing we did do, and I told the kids, is we did tackle a little better. We had a couple blown assignments and that was obvious but moving forward we've got to clean up the mistakes. We made too many big mistakes," said Tabb.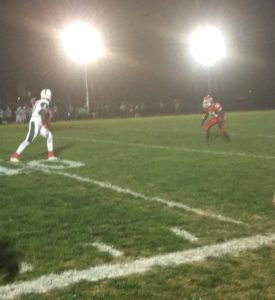 After an eight-yard touchdown run by Nazir Streater and a good two point conversion, the Irish never looked back. Streater ran for 115 yards on 16 carries and had 3 touchdowns.
The Irish scored in every quarter except the fourth; but at that point, they didn't need to.
The Indians thought they had life when Camden Catholic had an 18-0 lead. Pennsauken's Lateef Colman caught a 24-yard pass that seemed to be a drive starter, but that fizzled out and they had to punt after downs.
The Indians are throwing this game out and looking forward to the next one. Coach Tabb is taking it one game at a time and looks to fix their mistakes from this game.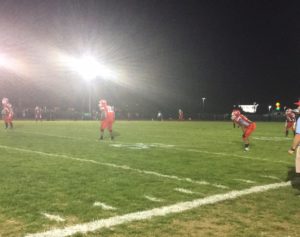 "In order to forget about this game then we got to win the next one. It's as simple as that. We got to win the next one," said Tabb.
Pennsauken is 2-2 so far and they look to redeem themselves when they travel to Eastern next Friday night.