Magnum Recycling Accepts Old TVs, Electronics
Have an intact TV that you want to get rid of? A CRT computer monitor that doesn't work? Realize it's cheaper to buy a new printer than to fix your old one? You're not alone. More and more, it's been increasing difficult to get rid of electronic devices; you can't just leave them on the curb to be picked up with the trash anymore. Fortunately, there's a Pennsauken-based company that can help. And it's 100 percent free of charge.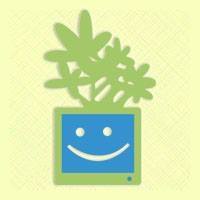 Magnum Recycling, located at 5070 B Central Highway in Pennsauken, accepts a wide variety of electronic devices, including intact TVs, game consoles, VCRs, and more.
Any resident in the tri-state area can drop off their electronic devices – free of charge – at Magnum, Monday through Friday, from 7:00 a.m. to 3:00 p.m. For those dropping off a large quantity of electronic devices, be sure to call them in advance at (856) 333-0991. Residents are also asked not to drop off electronics during off hours or the weekend.
Seniors or disabled residents that are physically unable to drop off your TVs, etc., Magnum will pick up your old electronics for a fee. Simply schedule a pick up by calling (856) 333-0991 and place your items outside of your home.
For a complete list of what electronic items Magnum accepts, visit ThanksForBeingGreen.com.